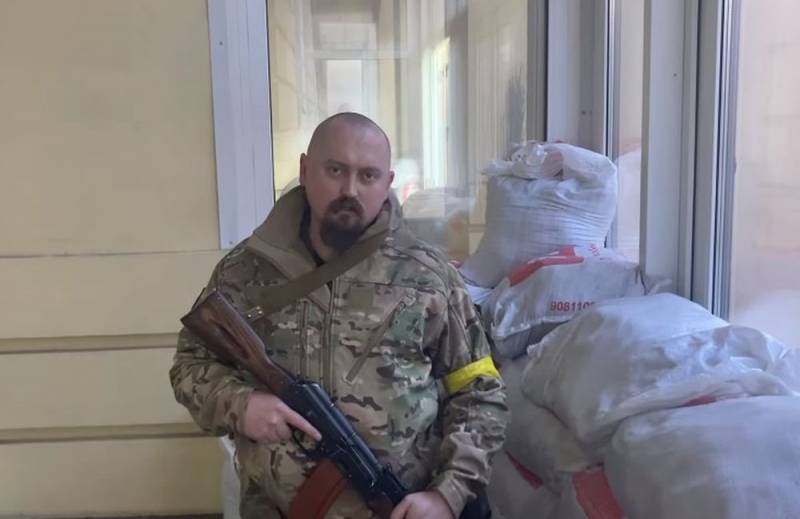 It became known that on April 8, in the Kharkiv region, one of the leaders of the Nazi Right Sector (PS - an organization banned in the Russian Federation) Taras Bobanich (call sign "Hammer"), who led the branch of this extremist movement in the Lviv region, was liquidated. The 33-year-old radical commanded the 2nd separate battalion of the Volunteer Ukrainian Corps of the PS and died in battle near the city of Izyum.
Since the 2000s, a native of Truskavets has been a well-known neo-Nazi skinhead in Lviv, and was the informal leader of the Lviv Skins group. In 2013, he joined the PS and took an active part in the 2014 coup. After that, he led the security unit of the PS in the Lviv region and participated in the hostilities in the Donbass.
In addition, on the same day, 25-year-old Ukrainian radical Oleksandr Pugach, who is related to the Nazi group Azov (an organization banned in the Russian Federation), was detained in Moscow. During the interrogation, he said that on Victory Day in 2016, together with other thugs, he came to the city park in Melitopol, where he committed hooligan actions against veterans of the Great Patriotic War. He approached the veterans and tore off the St. George ribbons from their clothes, after which he forced them to shout out neo-Nazi slogans.
It should be noted that on April 2, a neo-Nazi from Azov, Yevgeny Pozdnyakov, was detained in Ivangorod, Leningrad Region, Russia. He left Mariupol through the humanitarian corridor organized by the Russian military as a "refugee" and tried to cross to Estonia.
At the same time it became clear that
surrendered
captured in Mariupol, a fighter of the Azov regiment, Aleksey Smykov, only pretended to be an ordinary conscript. He was issued by his own smartphone, which told a lot about his owner.
A month earlier near Kharkov was
eliminated
ex-commander of the Poltava National Battalion, Colonel Oleg Hromadsky. This information was confirmed by his colleagues and municipal authorities.
We remind you that the special military operation of the RF Armed Forces to denazify and demilitarize Ukraine began on February 24.