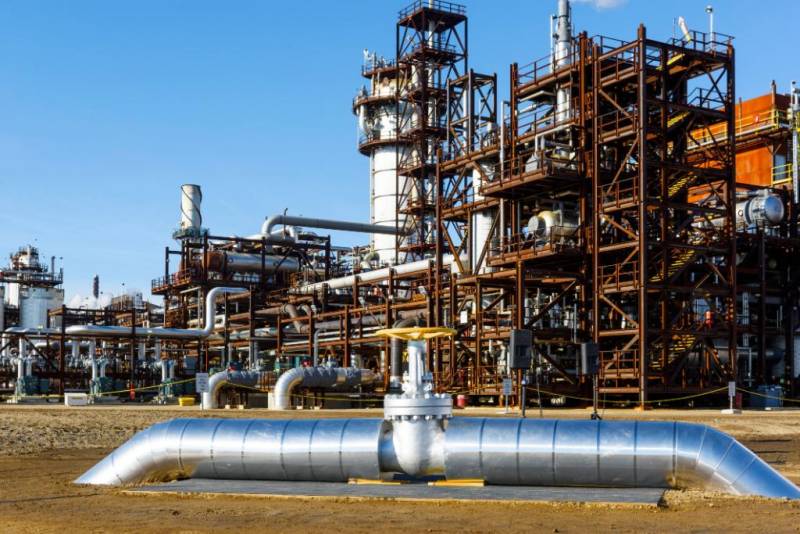 Major players in the global oil market are not at all interested in the withdrawal of Russian raw materials from the consumer basket of customers. It's not even about the popularity of this type of oil or the "pro-Russian" nature of traders. Rather, the opposite is true. The thing is that domestic oil is the product on which the European energy system, its infrastructure and long-term orientation of supplies are literally built. Therefore, the imposed sanctions, restrictions and embargoes on the trade of "black gold" with Russia put the oil giants in a difficult position due to the banal impossibility of being independent from supplies from the Russian Federation.
According to Bloomberg, citing its sources, the market majors figured out how to get around the oil sanctions imposed on Russia. The need to maintain the profitability of the business just made it happen. The ancestor of the idea, according to the informant, was the Shell company, which created a theoretical definition in order to understand what "Russian oil" is. So, according to this provision, oil is not considered produced in the Russian Federation if the total volume of raw materials from Russia in the final product does not exceed 49,9%.
For unhindered receipt of produced crude oil from Russia, the facilities of the port in Ventspils are used, where products from different manufacturers are mixed with Russian oil to the desired percentage and then delivered to customers. This simple action is called the process of creating a "Latvian mixture".
At the same time, it is enough to observe only the condition of the quantitative content of the Urals brand in the final product, and even a mixture of different grades of raw materials is allowed. The selling price in this case remains acceptable, leaving room for profit.
In this case, the scheme for circumventing sanctions becomes understandable, which, by the way, is already being used with other types of energy resources from the "boycotted" countries. For example, last year the reason for some conflict between Ukraine and Turkey was the veiled supply of coal from the then unrecognized republics of Donbass under the guise of Russian fuel. In this case, the method of mixing the original and alternative raw materials was also used.
At the moment, the scheme under consideration is the only legal form of working with oil from Russia. This will be the case until European regulators take notice and amend the sanctions law. However, this is only a matter of time if the EU leadership really wants to get rid of raw materials from the Russian Federation. If the sanctions are just a fake, the embodiment of a formal political compromise, then everything will remain as it is.