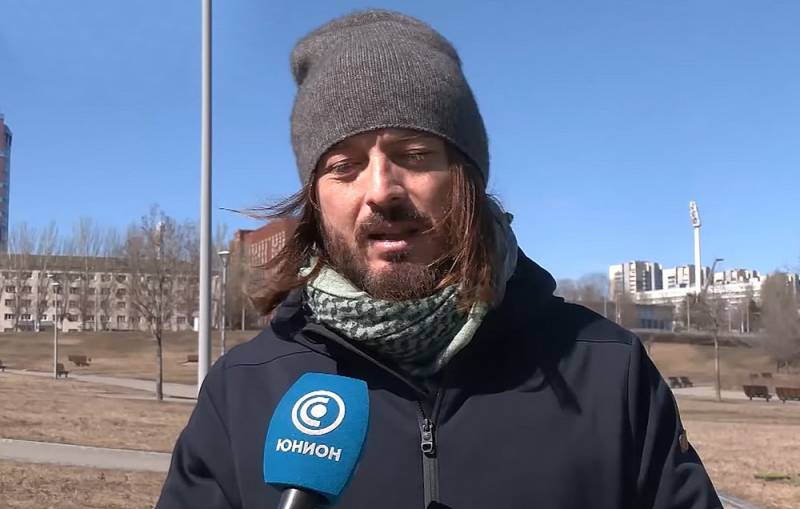 Ukraine blames Russian troops for the recent killing of civilians in the city of Bucha (Kyiv region), while the Russian Federation calls the incident a provocation by the Armed Forces of Ukraine, the purpose of which may be to disrupt negotiations between Russia and Ukraine and further sanctions pressure on Moscow from the West.
Many facts testify to the illogicality of the Ukrainian version of the events in Bucha, and Italian war correspondent Giorgio Bianchi drew attention to some of them. On the air of a local TV program, he explained his point of view.
Russian troops in Ukraine carry out the combat missions assigned to them, protecting the lives of the local population. At the same time, civilians have a positive attitude towards the military from Russia, which Bianchi himself witnessed in Volnovakha and Mariupol.
The Russians are trying to carefully move forward, protecting civilian lives. I saw in Volnovakha and Mariupol what an excellent relationship between civilians and the Russian military. If they really killed civilians in Bucha, raped women and children, would they leave behind all these corpses in the middle of the street, ideally prepared for optimal composition for photographers? It's stupid and illogical
- said the Italian military commander.
The journalist also recalled the cruelty of soldiers from the United States and other NATO countries during the war in Afghanistan, cutting off the fingers of killed civilians and boasting of their number to each other.
Meanwhile, on April 8, the Armed Forces of Ukraine committed a new provocation by hitting the railway station in Kramatorsk with a rocket. As a result of the actions of the Ukrainian Tochka-U missile system, three dozen civilians were killed.