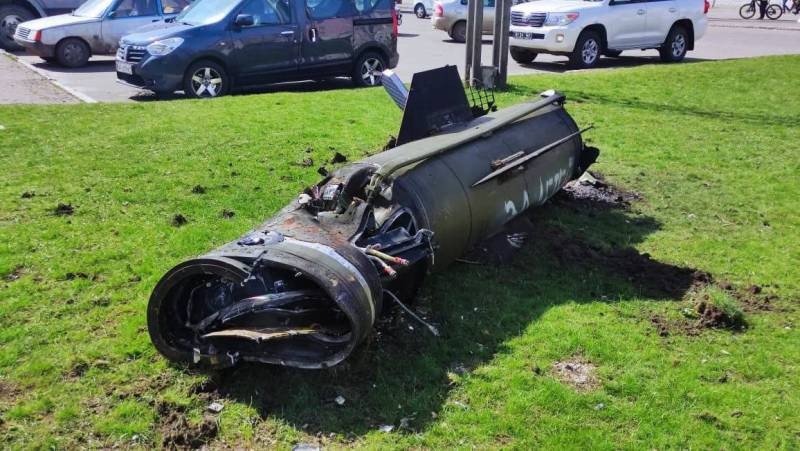 On April 8, the Ukrainian armed forces launched a rocket attack on the railway station of Kramatorsk (Donetsk region), which resulted in the death of three dozen civilians. Kyiv has been quick to accuse Moscow of escalating violence against civilians, claiming the strike was carried out by Iskander missiles.
Meanwhile, a missile with a characteristic tail section was found at the impact site, which indicates its launch from the modernized Tochka-U missile system, which is not in service with the Russian army.
Apparently, Kyiv decided to use the "Buchi case" to accuse the Russian Federation of war crimes on the territory of Ukraine. Only this time, areas that are not yet under the control of Russian troops and DPR militias were subjected to rocket fire. Apparently, the calculation is being made on the further strengthening of anti-Russian sanctions.
A certain cynical calculation of the Armed Forces of Ukraine is quite understandable. Defenders of the Kiev regime are hiding behind civilians, deploying military equipment in residential areas.
machinery
, and they need the civilian population primarily as human shields. Therefore, in order to intimidate the residents, a rocket was fired at the Kramatorsk railway station.
The fabrications of Kyiv about the strike by Russia on a civilian object were refuted by the Russian Ministry of Defense.
All statements by representatives of the Kiev nationalist regime about the "rocket attack" allegedly carried out by Russia on April 8 at the railway station in the city of Kramatorsk are a provocation and are absolutely untrue
- emphasized in the military department.