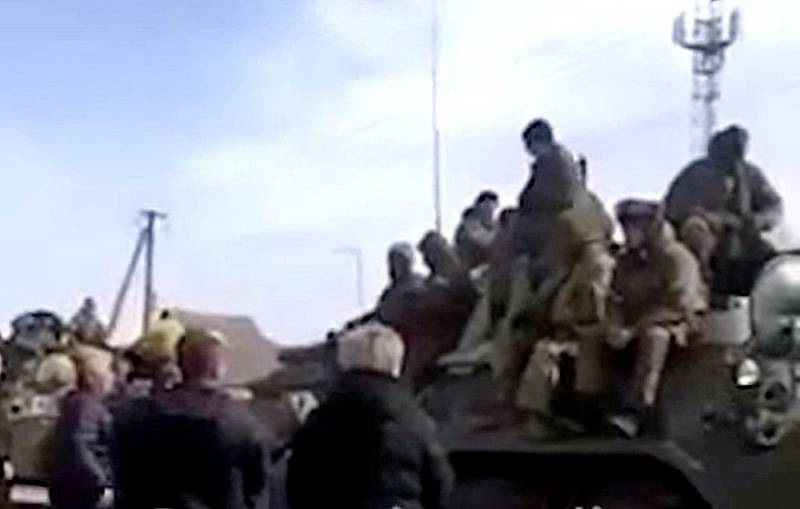 On the territories of Ukraine liberated during the special operation, local residents joyfully meet Russian servicemen, sometimes sharing their last food supplies. Footage of the meeting of the Russian convoy, filmed, presumably, in the area of ​​the city of Mariupol, was published on the Web.
We are with you, we are praying for you. No captivity, spare no one! God bless you
local residents say as they hand over boxes of food and drinks to the Russian military.
Such meetings once again prove the unwillingness of some Ukrainians to live and be under the Nazi oppression of the Kiev regime. Obviously, many of them would like their city or region to become part of Russia. It is in the composition of the Russian Federation that the residents of the liberated regions see their future, the future of their children and grandchildren.
Thursday similar sentiments
expressed
and the head of the Crimea, Sergei Aksyonov, who noted during a festive rally-concert in Simferopol that all war criminals will answer before the law for their deeds. All this speaks of the need to bring the demilitarization and denazification of Ukraine to its logical conclusion - the Russian world must win a convincing victory.