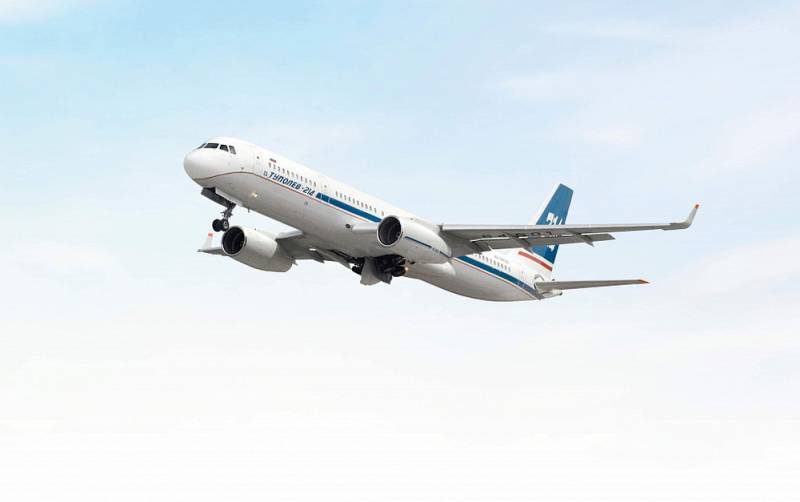 The United Aircraft Corporation (UAC), part of the Rostec state company, plans to build 2030 Tu-70 narrow-body passenger liners by 214. Such measures were taken by the company in connection with the need for import substitution, which must be achieved in a short time.
Currently Tu-214 is produced in Kazan in small quantities. The production of aircraft is planned to be increased, since Boeing and Airbus refused to cooperate with Moscow in connection with the special operation carried out by the Russian Federation in Ukraine. In addition, foreign partners of the UAC, for their part, stopped cooperation with the Russians and stopped the supply of parts for passenger liners MS-21 and SSJ-100.
As noted in Rostec, the Tu-214 is equipped with a high-quality Russian engine of the PS-90 family - they have received the appropriate certificates and are mass-produced. The aircraft is technically reliable, the flight range is about 6,5 thousand km, the capacity of the liner is 210 passengers.
Along with this, the Tu-214 is used as the main model for aircraft under the Open Skies agreement and is mainly included in the flight fleet of the Rossiya detachment, which transports top officials of the Russian Federation.
Meanwhile, the Russian Federation in terms of the volume of production of civil aviation
equipment
still far from the USSR, which in the 80s produced about 60-70 aircraft annually.