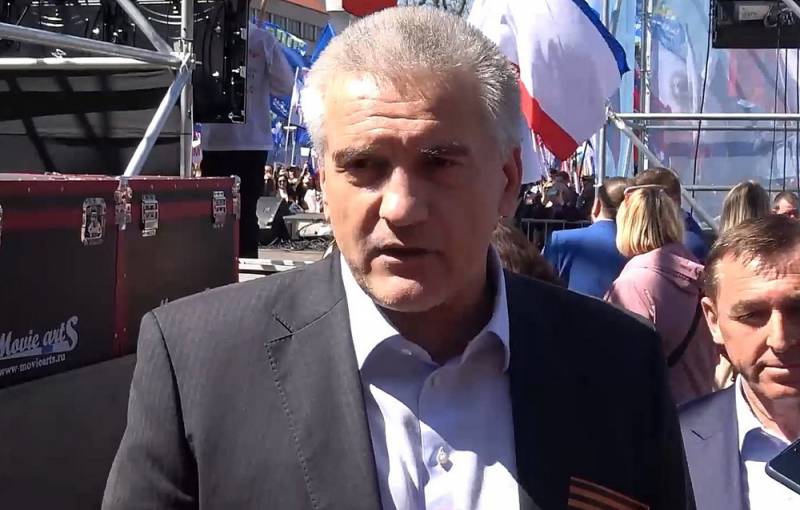 On Thursday, April 7, a rally-concert "We do not abandon our own" was held in Simferopol to commemorate the eighth anniversary of the declaration of independence of the Donetsk People's Republic. During the rally, the head of the Crimea, Sergei Aksyonov, praised the actions of the Russian army in Ukraine.
According to Aksyonov, the Russians in Ukraine are not fighting against the citizens of the country, but against the nationalists and those who support them. Russia is fighting for the ideals of the Russian world, the special operation will be brought to its logical conclusion and nothing will help the Kiev regime. Nationalists will be forced to regret their war crimes.
We declare a hunt for everyone who mocks our prisoners. See what will happen to you. It's nice to see when these Nazi pigs speak Russian in captivity and stand with their heads down
Sergey Aksenov emphasized.
At the same time, about a thousand Crimeans are participating in the special operation, and the inhabitants of the region feel ownership of what is happening in Ukraine.
Earlier, the head of the Crimea noted that many of the forecasts of the recently deceased Vladimir Zhirinovsky about Ukraine have become prophetic. Eight years ago, the leader of the Liberal Democratic Party supported the annexation of the peninsula to the Russian Federation and did a lot to implement important initiatives for the Crimean people.