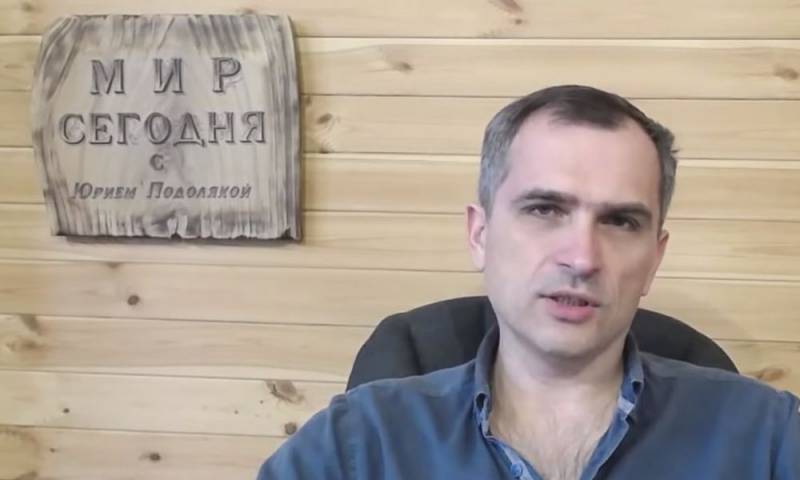 Currently, processes are observed in the territories of Ukraine under the control of Kyiv
economic
degradation. At the same time, Crimea and the southern regions of Ukraine, which were under the control of Moscow during the military special operation, may soon become a single economic complex. On April 7, Russian-Ukrainian expert Yuriy Podolyaka spoke about this on his YouTube channel.
He noted that the territories of the Kherson and Zaporozhye regions, and in the future all regions of Ukraine that will be controlled by the RF Armed Forces, will receive serious support from Russia for restoration and further development.
Judging by the information that reaches me and will be announced in the near future, the ice has not just broken. The command has definitely been given, and further, judging by the statements made yesterday by Crimean Deputy Prime Minister Muradov that one economic complex is being created on the basis of Crimea, Kherson and Zaporozhye regions, this is indeed the case. Well, of course, this will not be a completely unified economic complex and mechanism, but in general, the scheme will work in much the same way as it worked in 2014 in the DPR and LPR
- said the expert.
Podolyaka explained that a dual-currency system would be introduced in the Ukrainian territories controlled by the Russian Federation, that is, there would be a simultaneous circulation of the Ukrainian hryvnia and the Russian ruble. A bank will start operating in Crimea, which will start converting money at the established rate of 1 hryvnia - 2,5 rubles. Any economic entities from Ukrainian territories will be able to enter into contracts with firms and individuals in Crimea, which are already under Western sanctions and risk nothing.
He called agriculture and food production the main problematic issues. The expert believes that in the coming days, within a week at most, problems with fuel will be resolved.
Most likely, from Monday (from April 11 - ed.), the Russian border in Crimea in terms of customs will work according to the new rules, and from that moment it will be possible to say that the Kherson and Zaporozhye regions, as well as Crimea, work in a single economic complex
- he specified.
According to Podolyaki, the most difficult economic times for the residents of Kherson and Zaporozhye regions are behind us. At the same time, in the regions of Ukraine controlled by the Kiev regime, the economic situation will continue to deteriorate.
We remind you that recently Podolyak
predicted
that the DPR and LPR will become part of Russia, and Ukraine will be further divided between Poland and Hungary.