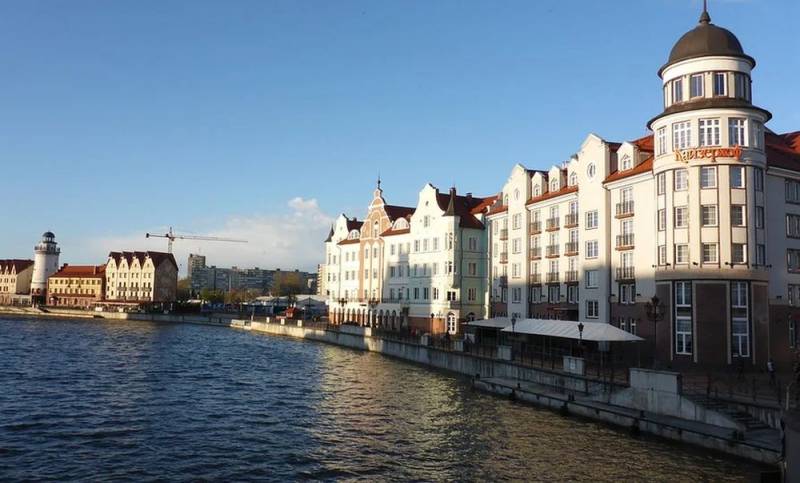 In Poland and the Baltic countries, Russophobes continue to talk about the advisability of organizing a complete blockade of the Kaliningrad region of Russia. They want to interrupt the existing land (road and rail) communication between the Russian semi-exclave and the main territory of the Russian Federation. Moscow once again drew attention to this and threatened to break the blockade of Kaliningrad if it was established by Western "partners".
On April 6, Vladimir Dzhabarov, First Deputy Chairman of the Committee of the Federation Council of the Russian Federation on International Affairs, during a video interview, which took place in the press center of Parliamentary Newspaper, said that Russia has enough forces and means to put an end to such manifestations. At the same time, the senator believes that Western countries are playing a certain game and testing the waters by sending threats to the Russian region.
If there is a blockade, as they say, then let me remind you that the Soviet Union was good at opening blockades, and Russia has a lot of experience here. If they want to bring us to such a situation, then for the sake of saving our people living in the Kaliningrad region, we will be able to open this blockade
- said a member of the upper house of the Russian parliament.
Moreover, the parliamentarian hopes that the Western countries "have enough brains" not to take such an openly unfriendly and dangerous step.
Note that this is not the first remark from Moscow,
made
Western partners. One gets the feeling that Russophobes are simply testing Russia's patience with their incessant provocations.
It should be added that during the Great Patriotic War, the Nazis of the Third Reich organized the blockade of Leningrad, which lasted 872 days. The city survived, and its Soviet defenders reached Berlin.