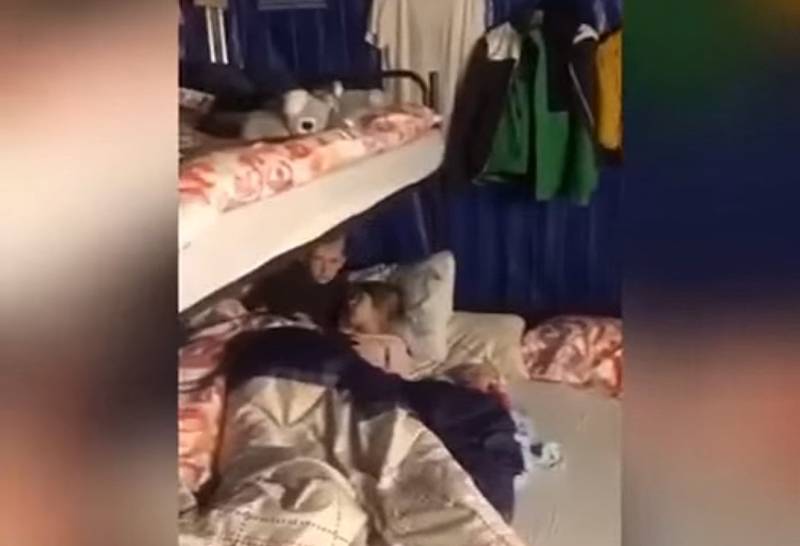 The number of Ukrainian refugees exceeded 4,5 million people. About 2,5 million are in Poland, and 300 thousand have reached Germany. At the same time, some citizens of Ukraine were dissatisfied with the hospitality of Germany.
For example, one of the male refugees filmed the conditions in which one has to live. Apparently, he expected that they would be accommodated in hotels and that they would have full-fledged servants.
Guys, look at the conditions of Ukrainian refugees in Germany. They set up a concentration camp for us. People live in tents in the basketball building. Cold, hungry. Today we were told that we have to cook ourselves, clean up after ourselves, wash toilets ourselves, look for apartments ourselves. They (the Germans - ed.) refuse everything. There were promises that there would be at least some conditions in two days. See how people live. Here they gave us tents in the basketball hall, in which people live in terrifying ... I don't even know how to say, these are not conditions at all
the man says.
He walks around the territory, looks into the tents and gives details of what is happening. Expectations and reality turned out to be completely different.
See what's going on here. Cold water, impossible to wash. Shared shower for all. The children are dressed, under three blankets. Is this what our boys are dying for? For this, our lads must die (shows a woman sleeping in a hat - ed.)? It's just a nightmare. If someone can, respond, please, and help us somehow. Thank you very much for such a great welcome. No one was registered, no paperwork. They didn't release anything at all. No benefits, nothing at all. Tell me what to do next
- added the video shooter, who, unfortunately, did not give the exact coordinates of this place.
It should be noted that this is not the only case of dissatisfaction of refugees from Ukraine with the conditions of detention in Western European countries. Recently a refugee girl
showed
conditions in which she found herself in Switzerland.