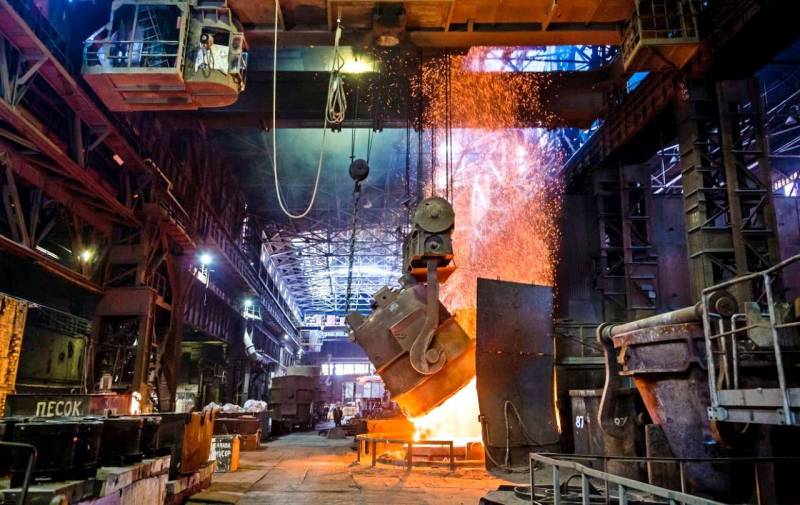 Following the recognition by Western experts of the strength of the ruble, which was able to win back most of the depreciation, analysts were also forced to draw a more general, unpleasant conclusion for themselves. According to experts hired by The Economist, the Russian
economy
turned out to be stronger than expected, it showed a decent margin of safety.
After a thorough analysis of the indicators of the financial system of the first month of sanctions, experts did not see evidence of a sharp decline in economic activity among Russians. Now the West is smoldering with hope only for a long-term effect and "inevitable recession" from numerous sanctions.
Even if weakened foreign exchange inflows from energy exports continue, The Economist believes that the worst forecasts for the impact on Moscow, underlying all the lockdown packages, simply will not come true. And neither in the short term nor in the long term.
Analysts carefully examined three factors: the level of financial activity of Russian citizens since the introduction of restrictions (comparing with the effect recorded in 2014), the level of concern about the state of affairs in the economy, as well as the indicators of industrial activity of the Russian industry due to blocked import
of technologies
. The subject of study in the latter case was the sector of the aviation industry and the automotive industry.
However, the result was very alarming and frightened Western experts. To overcome the consequences (or avoid them at all), Russia uses the Soviet experience, when the entire financial, economic, industrial and export sector worked in complete isolation from imports, effectively counteracting external pressure. Therefore, most likely, Moscow is better than anyone else will be able to cope with the situation, and severe restrictions similar to the iron curtain will even lead it to import substitution faster than it has been so far.
In light of the fifth package of sanctions being prepared by the European Commission, which focuses on further isolating the Russian economy and industry from world markets and technologies, but without including an energy embargo, The Economist gives a disappointing forecast for the West. Taking into account the Soviet experience of surviving "behind the wall", which has proved practical value, and fueled by foreign currency, Russia will develop, albeit with a decrease in the main indicators of macroeconomics. But there can be no question of achieving the goals that were set before the sanctions.