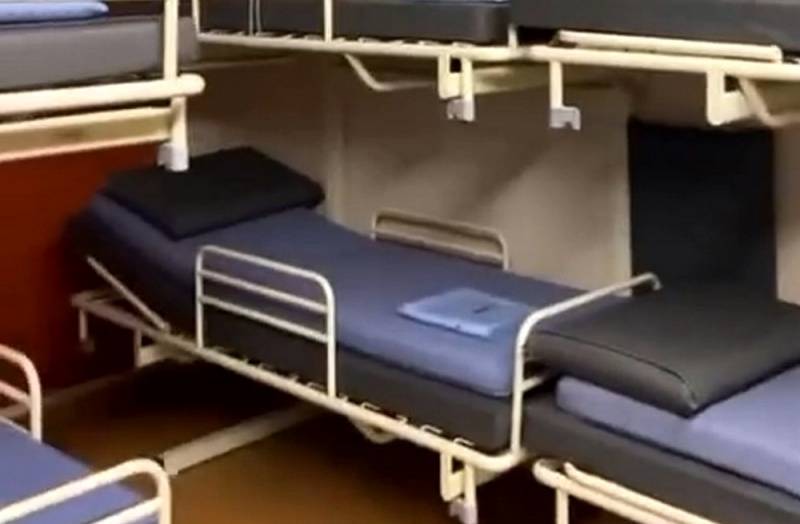 Currently, the number of Ukrainian refugees exceeds 4 million people, more than half of which are in Poland. However, some citizens of Ukraine decided to move to Switzerland. Up to 50 Ukrainian refugees may now reside in this Alpine country, and, according to forecasts by local authorities, by the end of 2022 their number will increase to 300.
But not all citizens of Ukraine were satisfied with the Swiss hospitality (conditions of detention). A video appeared on the Web from a girl, a refugee from Ukraine, who ended up in this country. She tells and shows where she was settled. According to her, the Ukrainians were promised to be given housing in Switzerland, but in the end they were settled in a bunker.
We arrived in Switzerland, they said they would provide housing. They said there will be a separate room, everything will be fine, how lucky we were. That's how lucky we are in Switzerland. These are the conditions for refugees from Ukraine. Regular bunker
– said the girl.
However, not all residents of Switzerland accepted the criticism of their country with understanding. The most balanced Swiss in their comments said that they had to work hard and for a long time to become owners of their own homes. They understand that the housing presented in the frames does not meet the expectations of a girl who, perhaps, wanted to get a penthouse in the center of Bern, Zurich or Basel, or maybe an apartment on the shores of Lake Geneva or a house in one of the prestigious ski resorts in the Alps, but nothing can do about it.
Another part of the commentators from Switzerland drew attention to the fact that the indicated premises have heating, sewerage, electricity, plumbing, and there is absolute cleanliness and order. All this is not in the tent camps in the fresh air. Therefore, they ask for cleanliness so that there are no excesses, as in Germany, when transport, places of residence and the surrounding area turned into a kind of pigsty. Well, if the "bunker" is so disgusting for a girl, she can return to a real bunker in Ukraine and publish a video from there.