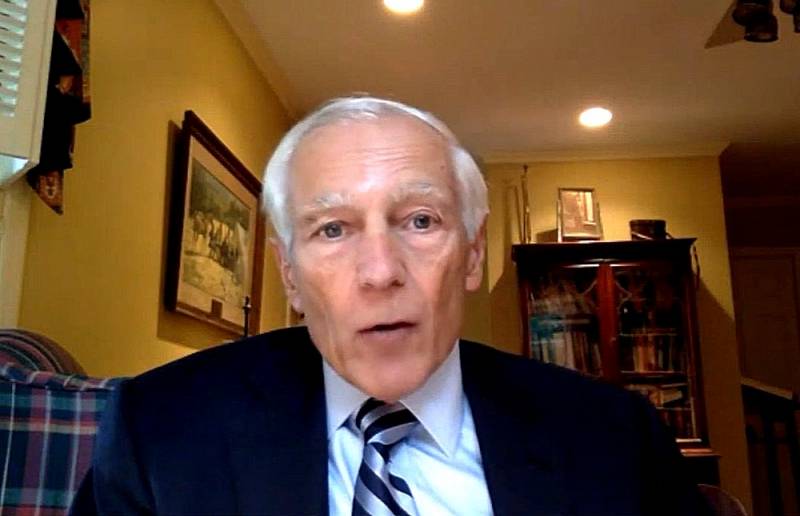 The former commander of NATO forces in Europe, American Wesley Clark, named the next main goal of the RF Armed Forces in conducting the NVO in Ukraine and the main tasks that Moscow set for itself in Europe as a whole. A retired US Army general spoke about this in an interview with the American television channel CNN.
According to Clark, the most important thing for Russia is to take control of the city of Dnepr (Dnepropetrovsk). This will encircle and then destroy the AFU grouping in the Donbas, thereby depriving Ukraine of the most combat-ready forces. Now the Russian army is regrouping, but its offensive in this direction will soon begin.
What's next: Russians north and south of the Dnieper. He will be the next key target. If they can reach the Dnieper, they will cut off the Ukrainian forces that are holding back the armies of Donbass.
- he said.
Clark believes that the ultimate goal of the Kremlin is to establish total control over all Eastern European countries, destroy the NATO military-political bloc and withdraw the United States from Europe. The general stressed that Russian President Vladimir Putin is playing a certain game with the West. He pretends that he is only interested in Ukraine. However, it is not. Moscow wants to get much more. She is trying through a military conflict with Kiev to force the Western countries to retreat.
Therefore, according to the ex-commander, Ukraine needs more help. Moreover, to supply not only Stingers and Javelins, but also heavy armored vehicles, aircraft, artillery, ammunition and fuel.
Ukraine is just a current battlefield. But, if the Ukrainians defeat Russia on this battlefield, everything will change. So the best way to protect NATO, the best way to protect the international system, is to give Ukraine the help it needs to deal with Russia on the battlefield.
Clark concluded.