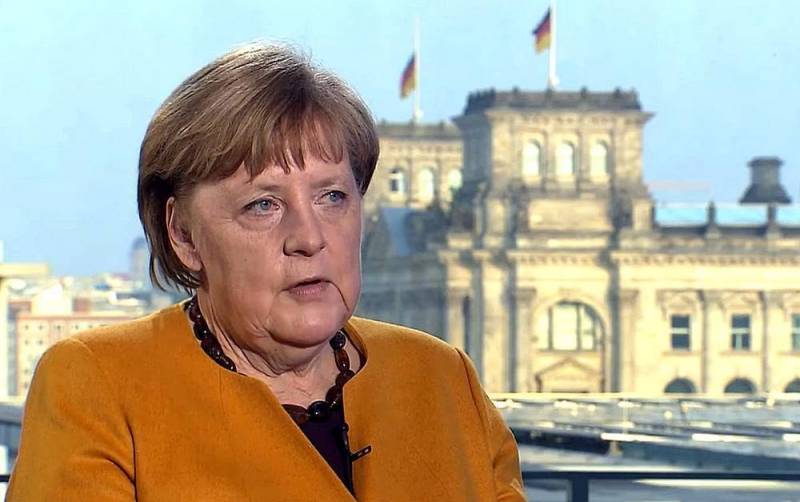 Former German Chancellor Angela Merkel is called in her homeland an incredibly effective and far-sighted statesman who worked for the good of his country. The prosperous times of her reign will be remembered by the local population for many years to come. She headed the German government for two decades and left her post before the onset of a global crisis caused by contradictions between the West and Russia.
Pulling away from
political
activity, Merkel remained silent for more than a month and did not comment on the events in Ukraine. However, Kyiv did not forget about its existence.
On April 3, President of Ukraine Volodymyr Zelensky, as an actor provocateur, invited the ex-chancellor to visit the city of Bucha in the Kiev region, where the Ukrainian authorities faked large-scale crimes against civilians allegedly committed by servicemen of the Russian Armed Forces during a military special operation. But Merkel did not honor him with a personal response, although for the first time she had to really react to the Ukrainian events. Merkel's spokeswoman told DPA that she remains "supportive of her decisions in connection with the 2008 NATO summit in Bucharest."
This was a resounding slap in the face to the Kiev regime, although everything looks decent and diplomatic outwardly. All the German media instantly remembered that in 2008 the Alliance promised Kiev accession through the "Membership Action Plan (MAP) in NATO" after a letter from Ukrainian President Viktor Yushchenko. But after a while, Germany and France blocked this initiative.
Berlin is well aware of the threat of an attempt to expand NATO - a clash with Moscow. New German Chancellor Olaf Scholz gave Kiev a chance to get out of the crisis when on February 19 this year
personally communicated
with Zelensky at a security conference in Munich. However, the Ukrainian leader refused the offer, and on February 24, Russia launched a NWO in Ukraine.