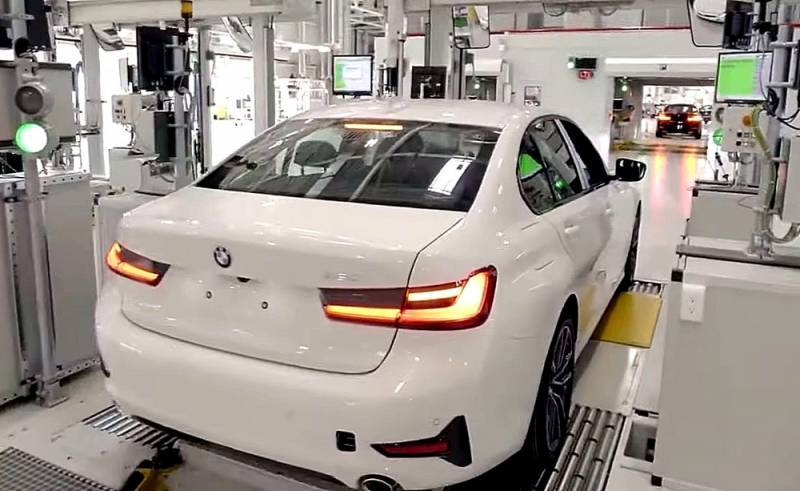 The decision of the Russian authorities on the introduction of ruble payments for gas supplied, including to the EU countries, can only be the first step towards restrictions on the supply of raw materials. European enterprises, primarily the German auto industry, will suffer from actions of this kind on the part of Russia.
Such concerns were expressed by the head of the Association of the German Automotive Industry Andreas Rade. Mr. Rade emphasized that in the event of a limitation in the supply of raw materials and materials necessary for the operation of automobile plants in Germany, it will not be possible to quickly replace the deficit. Also, a representative of the industry association allowed the situation with the shortage of raw materials to worsen and warned of the need to prepare for the worst-case scenario.
Supply chains are under extreme stress. Very soon we will experience shortages in many areas
Rade said in an interview with the Suddeutsche Zeitung.
The fears of industrialists are also based on a possible embargo on Russian energy resources, which was announced by Paolo Gentiloni, Commissioner for
the economy
European Union. The official said that such a measure is not currently among the proposed sanctions, but may be introduced in the future.
All these statements, combined with the new gas payment scheme, do not add optimism to German producers. It is worth noting that, in addition to gas, which is a source of electricity, German industry depends on other raw materials supplied from Russia, such as palladium.
The Russian Federation has not imposed restrictions on the export of such goods, but even in the current conditions, many analysts and experts are talking about the threat of an industrial catastrophe in the event of a restriction in the supply of resources, no matter who initiates it.