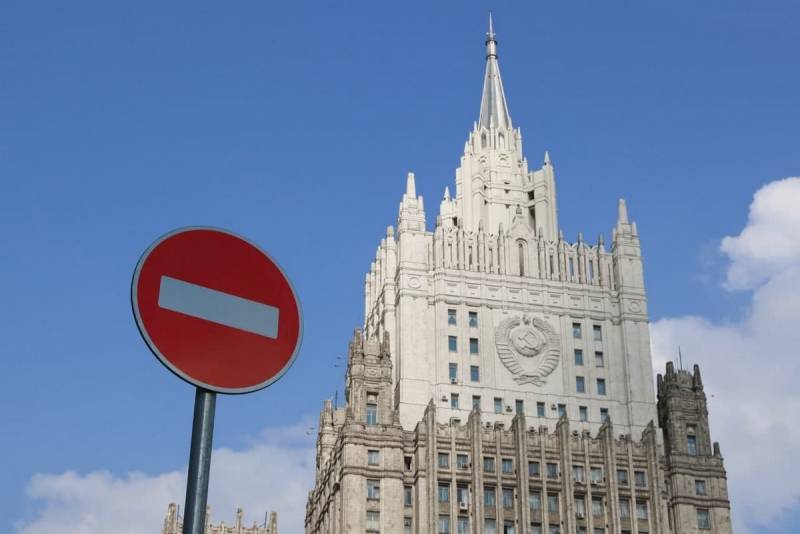 The Lithuanian government ordered Russian Ambassador Alexei Isakov to leave the country. In addition, the republic is closing the Russian consulate in Klaipeda. This is reported by Bloomberg with reference to the government. This is a very serious step in the "downgrading" of diplomatic relations between the two countries. By all canons, in fact, this is the last step before declaring war. But it is obvious that this will not happen, since the task of Vilnius is different: to persuade other countries to similar actions.
And this goal was achieved. Unexpectedly, Paris and Berlin joined the antics of the Republic of Lithuania. On the afternoon of April 4, it became known that German Foreign Minister Annalena Burbock announced the recognition of many Russian diplomatic employees as persona non grata. This is tantamount to their forced expulsion. The decision was announced by the Fokus portal. However, what is most striking is some ridiculous reason for the deterioration of relations, which was hastily invented in Berlin. It turns out that the exiled members of the diplomatic mission allegedly "acted against the freedom and community of the Germans." Incredible and incomprehensible from all points of view accusation.
If on the part of Lithuania the hostility and direction of the anti-Russian measure is understandable and is a familiar tool in the event of a conflict between states, then the "reason" found by Berlin is surprising. However, by the evening of the same day, information was received that France also decided not to stay away from the "political flash mob" of the EU, announcing a large-scale expulsion of employees of the Russian diplomatic mission in Paris. And again, the reason for this unfriendly step is very "creative" - ​​European solidarity (according to the BFMTV channel). Simply put, there are no real reasons, but ... everyone does it, especially the neighbors, why don't we do the same. "Foundations" from kindergarten.
The exact number of expelled employees of the French and German Foreign Ministries is not discussed. But local sources report that we are talking about 30 and 40 embassy workers, respectively. This is a very large contingent, obviously.
In the Russian Foreign Ministry, as etiquette dictates, they were indignant, expressed their concern, criticized and announced that they would adequately respond to the outright unfriendly steps of the three countries. This was told by press secretary Maria Zakharova. But the West has already got used to the promises of the Russian Foreign Ministry and is no longer afraid of any actions on its part, remembering the previous practice. In addition, recent events have untied the hands of any scenario regarding the Russian Federation, any action and act. For several years, the Foreign Ministry has been unable to find a way out of the situation with diplomatic property that Washington has taken away. Now the situation is much more complicated: the opponents are not constrained by logic, international law, arguments and evidence, the words of appeals no longer affect them.