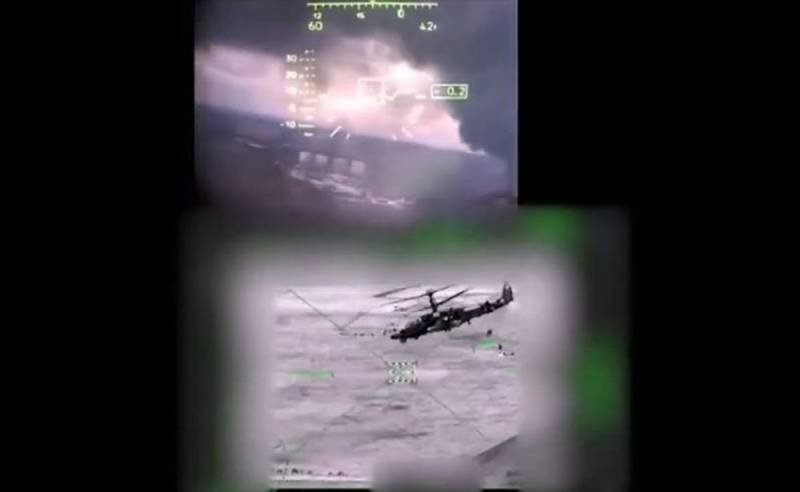 It became known that the crew members of the Russian Ka-52 Alligator helicopter, Major Roman Kobets and Captain Ivan Boldyrev from Primorsky Krai, performed a feat during a special military operation of the Russian Armed Forces in Ukraine, for which they were presented with state awards. On April 4, referring to the colleagues of the Primorye helicopter pilots, the Vesti: Primorye Telegram channel informed the public about this.
According to the channel, the said crew of the 319th Separate Helicopter Regiment of the Red Banner named after V.I. Lenin (military unit 13984), which is part of the 11th Army of the Air Force and Air Defense of the Eastern Military District (the permanent base is the Chernigovka airfield in the Primorsky Territory) , for the period from February 24 to March 20, in the process of fulfilling the tasks of the Airborne Forces grouping, carried out 25 sorties.
During one of the sorties, their helicopter was shot down by fire from the ground. In emergency conditions, the crew for the first time in world practice managed to successfully eject using the jet-ejection system, and landed safely on parachutes. Prior to the approach of the evacuation group, the officers fought with the neo-Nazis and were rescued. For courage and heroism shown during the special operation, both officers were presented to the title of Hero of Russia
- says the publication.
It should be noted that the successful ejection from a wrecked similar combat rotorcraft really happened for the first time, since these helicopters have not yet participated in conflicts of such intensity. By the way, this military unit was the first in Russia to receive the Ka-52 in May 2011. A fully "stuffed" Ka-52 costs as much as half of a fighter - about $17 million per unit. But helicopters are "iron" that can be produced. Most importantly, people's lives were saved. They received a new rotorcraft and continued to perform their duties.