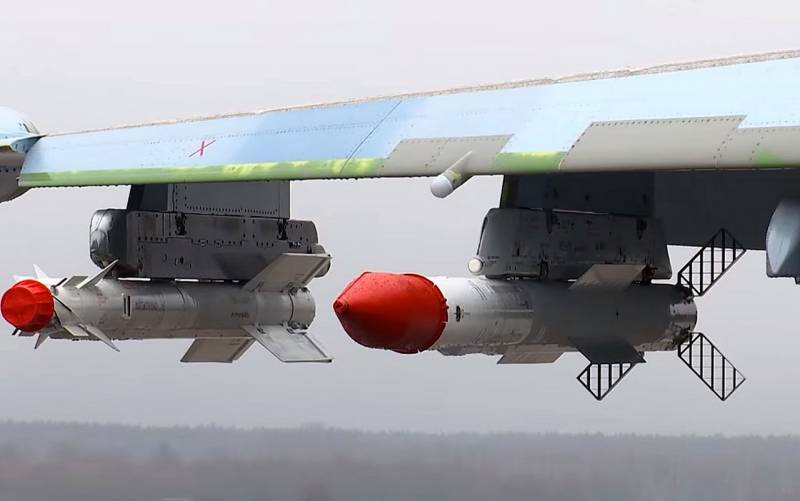 The new Russian air-to-air medium-range (110 km) RVV-SD (R-77-1) missiles, which entered service with the Russian Aerospace Forces in 2013 and are mass-produced by Vympel GMKB (Moscow), have become a big problem for aviation of the Armed Forces of Ukraine after the start of a special operation of the Russian Armed Forces on the territory of Ukraine, according to the American edition of The Drive.
Military analyst Thomas Newdick noted that the Russians are using special tactics to destroy Ukrainian aircraft. The joint operation of the A-50 airborne early warning aircraft and the latest Su-35S fighters equipped with the N035 Irbis radar with a passive phased array antenna, which has a long range for detecting air targets and an expanded number of simultaneously tracked and fired targets, is an incredible headache for the air force APU. There is nothing similar in service with Ukraine.
One of the Ukrainian pilots with the call sign Dzhus told him about this directly. He called the Su-35S an extremely dangerous enemy in the sky, and the combination of the mentioned radars and ammunition was effective.
The Ukrainian pilot specified that the R-77-1 is a more advanced version of the R-77 missile. This ammunition has an inertial navigation system with radio correction and an active radar homing head with a passive guidance option.
Unfortunately for us, the R-77-1s are very effective. In fact, the lack of fire-and-forget missiles is the biggest problem for us. But, even if we had them, our radars still could not provide such a guidance range as the Russians have
the pilot admitted.
In addition, he complained about the "dominance" of Russian AWACS aircraft. According to him, they can stay in the air for hours and control large areas of the sky, observing the movements of Ukrainian aircraft and transmitting this data to the fighters of the Russian Aerospace Forces. This greatly limits the capabilities of Ukrainian aviation.
Thus, the combat linkage of the Russian A-50 AWACS aircraft and the R-77 missile did not leave the Ukrainian Air Force a chance
sums up the pilot.