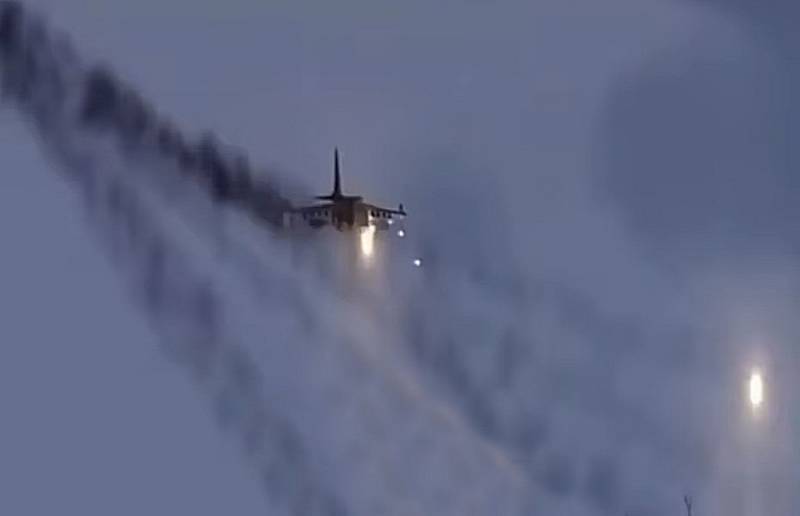 Ukrainian telegram channels once again published fake information about the destruction of the Su-25 of the Russian Aerospace Forces. As before, this time the Ukrainians did not come up with anything other than to use footage from a video game.
Apparently, the combat capabilities of the Armed Forces of Ukraine have been exhausted to such an extent that the propaganda channels of Kyiv can only hope for the help of gamers. In the course of the Russian special operation, significant damage was inflicted on the means of air defense, as well as enemy military aviation.
The footage shows how several missiles are fired at the Su-25 attack aircraft from the Stinger MANPADS, the last of which hits the target.
Meanwhile, at an evening briefing on April 3, the Russian military department announced a strike by the Russian Air Force on the warning and control center for aviation and air defense of the Armed Forces of Ukraine at the Vasilkov airfield in the Kiev region. In addition, air-to-ground missiles destroyed storage facilities for fuels and lubricants in Ternopil, Konstantinovka, Mykolaiv region, Slavuta, Rivne region, as well as at the Balovnoye airfield near Mykolaiv.
Earlier, Russian Defense Minister Sergei Shoigu noted that Russia would closely monitor the attempts of Western countries to supply combat aircraft and air defense systems to Ukraine. If such plans are implemented, the Russian armed forces will not leave this unattended.
In addition, Moscow is concerned about the uncontrolled distribution of personal weapons by Kiev to citizens and mercenaries, which aggravates the situation in the settlements of Ukraine and may in the future threaten the citizens of Europe themselves.