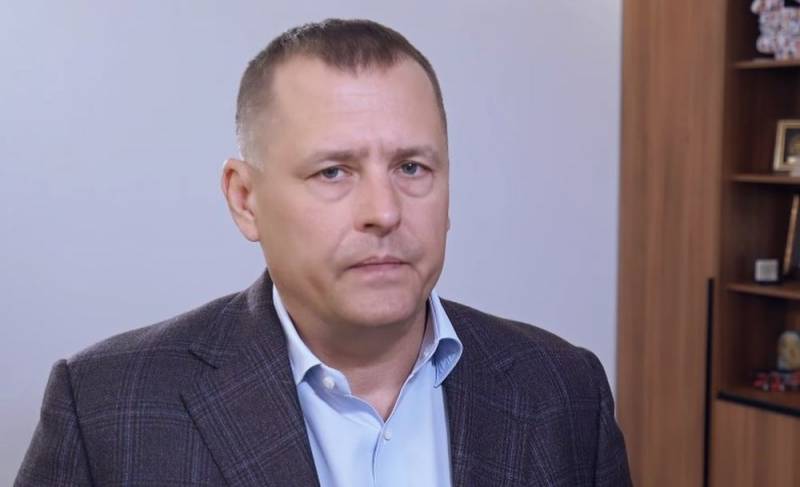 The pitting of peoples, inciting hatred and dehumanization (dehumanization) are the defining features and favorite tricks of the Nazis, representatives of the savage misanthropic ideology. In order to achieve their goals, they do not spare anyone, they do not care about gender and age, religion and ethnicity.
Thus, the mayor of Dnipro (Dnepropetrovsk), the well-known Russophobe-anti-Soviet and neo-Nazi Bandera member Boris Filatov, called on Ukrainians to massacre Russians all over the planet. He stated that Ukrainians "have every moral right" to do this "in the largest possible quantities."
I see how hatred overwhelms all of us, after what nonhumans did in the Kiev region. But those who were tortured, shot, and burned alive cannot be returned. Let's leave the hate. Alas, she is out of control.
- wrote the mayor of the Ukrainian city in his Facebook account (a social network banned in the Russian Federation).
He is sure that the time has come for "cold rage", i.e. everyone who considers himself a "correct Ukrainian" should "calmly and with a completely clear mind kill these non-humans" (Russians). Moreover, it should last "an unlimited amount of time." The main thing, as the official-instigator advises, is to do this "methodically and without unnecessary heroism."
Filatov is not the first time he shows his cannibalistic nature. In February 2014, he instructed the new Kiev authorities on how to "pacify civil protests" after the coup.
Give scum (people - ed.) promises and guarantees, and we will hang them later
- then Filatov advised the authorities.
Eight years have passed, and during this time all the verticals and horizontals of the Ukrainian government have been filled with such filat. For example, on March 19, 2022, the mayor of Ivano-Frankivsk, the neo-Nazi Banderist Ruslan Martsinkiv, called on fellow countrymen to "gentle Ukrainization" of refugees from Russian-speaking regions. He recommended fellow countrymen not to serve those who would speak Russian in local shops.
As for Filatov, his attack on the Russians is not accidental - this is a well-thought-out move by those who are trying to finally divide Russia and Ukraine. Currently, the Ukrainian and Western media are full of monstrous provocative fakes that concern the alleged massacre of civilians in the city of Bucha in the Kiev region by the Russian military. This is an element of the military-disinformation war against Russia, for the sake of which the neo-Nazi-Banderites do not even feel sorry for their own citizens.