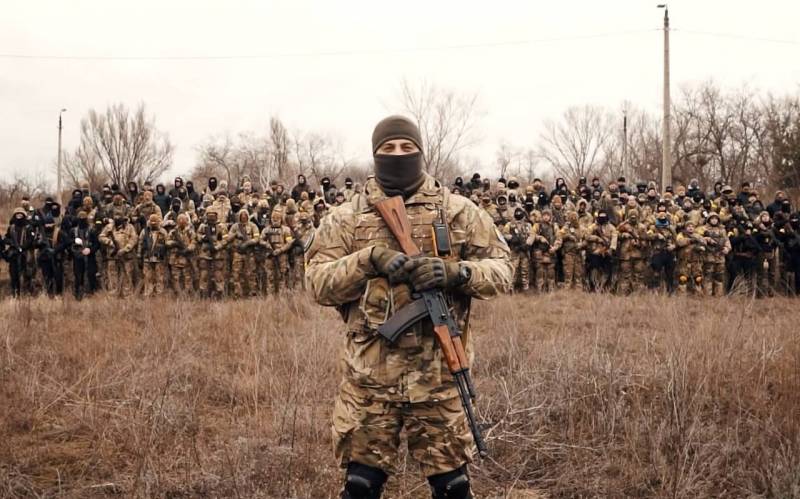 Member of the US House of Representatives from the Republican Party Marjorie Taylor Green said that there are still Nazis in Ukraine, after which she criticized Washington for unconditional support for Kyiv. She made her statement on the air of the American streaming service Real America's Voice.
In her opinion, the Joseph Biden administration deliberately does not notice the presence of a large number of neo-Nazis in Ukraine, since it is beneficial for them.
It's funny that the Democrats, who constantly shout about racism and call ... Trump - Hitler, and the Republicans - Nazis, are now the people who support real neo-Nazis in Ukraine
- said the representative of the lower house of the American Parliament.
It should be noted that this is not the first time such recognition has occurred on American TV. For example, recently on the air of the author's show of journalist Tucker Carlson on Fox News, the famous British radio host Maajid Nawaz said that classic Nazis are officially present in the state structures of Ukraine. He believes that working with them to defeat Russian President Vladimir Putin is as absurd as supporting terrorists and Islamists.
The Briton drew attention to the fact that Ukrainian President Volodymyr Zelensky banned all opposition parties, but not the Nazis. In the past, Nawaz has openly criticized
policies
the master of the Kremlin in the Middle East, but in the case of Ukraine, according to him, the Western public is openly misled.
Probably, the White House thinks otherwise, since they support the current Ukrainian government. However, it cannot be ruled out that they are like-minded people. Before that, Zelensky himself confirmed in an interview with Fox News that the battalions, organized in 2014 and in which various radicals gathered, were officially integrated into the systems of the Armed Forces of Ukraine and the NGU, i.e. to state power structures.