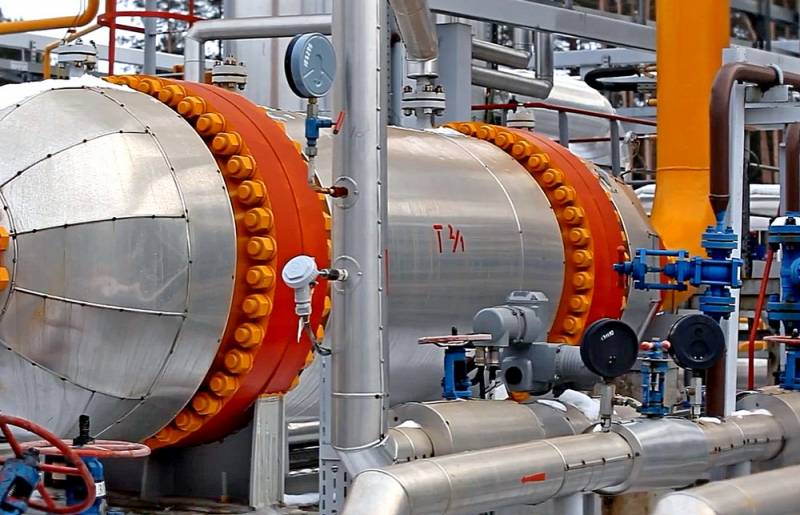 Lithuania, Latvia and Estonia were left without natural gas from Russia, as they themselves refused it. Since April 1, Russian "blue fuel" has not been supplied to the Baltic countries. This was announced by Uldis Bariss, the head of the Latvian operating company AS "Conexus Baltic Grid", which is engaged in the transportation and storage of energy raw materials.
On April 2, the Lithuanian Ministry of Energy proudly confirmed that Vilnius was no longer buying Russian gas. This decision was dictated by three factors: the unwillingness to pay for "blue fuel" in rubles, the manifestation of solidarity with Kiev and the usual Russophobia.
Lithuanian Minister of Energy Dainius Kreivis specified that the country now covers its needs through LNG supplies from other countries through the sea terminal in Klaipeda.
We have become the first EU country among gas buyers from Gazprom to gain independence from Russian gas supplies. This was the result of many years of dedicated
policy
in the field of energy and timely made infrastructure decisions
- said the "pioneer" Cravis.
Note that in 2021, Lithuania bought about 1/3 of all the necessary gas from Gazprom. At present, the Baltic countries, encouraged from London and Washington, are promoting the idea of ​​organizing a large-scale "gas embargo" in the EU, directed against Russia. They are agitating the EU countries to follow their example.
However, not everyone in the EU is ready to
economic
suicide, especially from industrialized European countries. For example, German Vice-Chancellor Robert Habek bluntly stated on the air of the ZDF television channel that he could not and would not risk the prosperity of his country, because the "gas embargo" would put an end to the economy and industry of Germany. The functionary noted that ill-conceived actions related to the termination of the supply of energy carriers from Russia could lead to
stop
the largest chemical plant in the world, owned by the German concern BASF.
If there is not half of the total gas supply, BASF may close. With a shortage of resources, there is a risk of energy companies migrating abroad, for example, to Asia
– Habek explained the prospects.