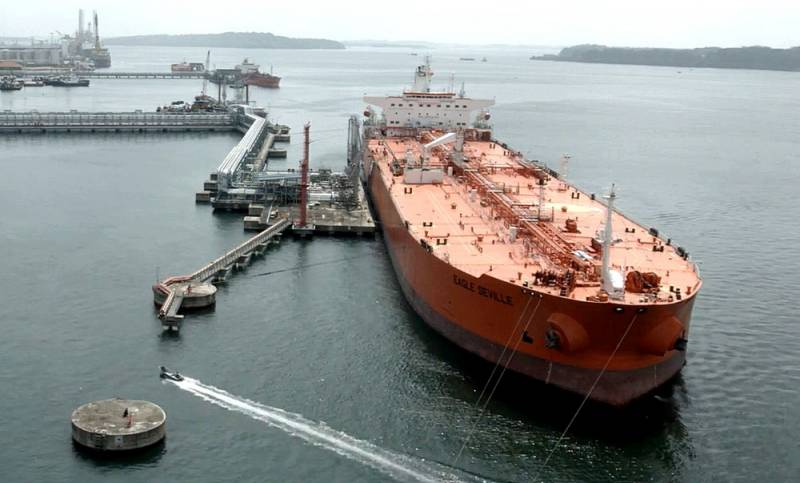 The United States has just begun to emerge from the devastating coronavirus crisis, and the government has already imposed tough sanctions on Russia over the conflict in Ukraine. However, all these restrictions do not bode well. They also hit ordinary Americans, and may cause an imminent economic collapse of the United States itself, writes the local edition of The Hill.
The recent surge in energy prices has hit many families and industries hard. It could have much more serious consequences for the American and world
economics
. In an effort to help try to avoid another recession, US lawmakers should
policies
, which increases the supply of fossil fuels
- writes the media.
The publication notes that according to the forecast of the Federal Reserve Bank of Atlanta, US GDP growth in the first quarter of 2022 will be less than 1%. This is directly related to high energy prices.
While no one seems to know what Russian President Vladimir Putin is thinking, Russia's offer to evade recent sanctions could increase the chances for peace in Ukraine as well as stabilize international energy markets.
- clarifies the publication.
The US urgently needs to get back to the Iran nuclear deal. This will allow us to somehow diversify oil supplies and reduce the risk of further price increases. In Venezuela, poor management by the socialist government is limiting the country's oil production, and nothing can be done about it yet.
The best way to prevent energy instability in the US is to encourage the production of cheap energy on American soil, but this takes time. Therefore, Washington must come to an agreement with Moscow and lift anti-Russian sanctions in order to guarantee the avoidance of negative processes in the US economy and stabilize the global energy market, the media concluded.