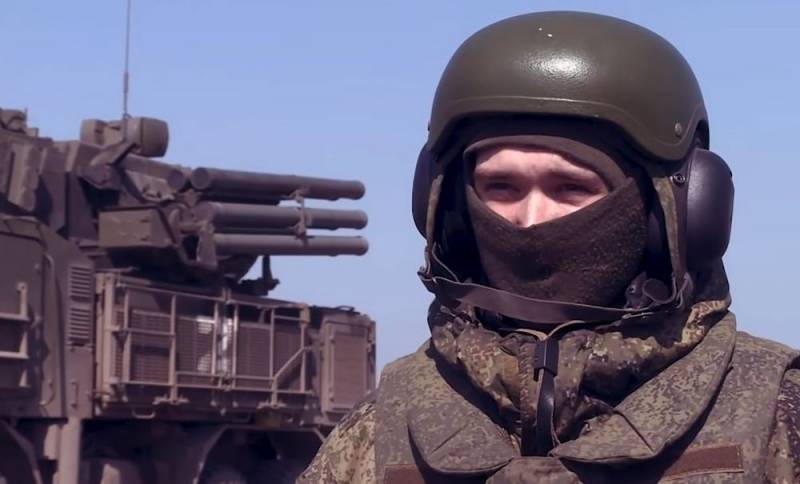 The special military operation of the Russian Armed Forces to demilitarize and denazify Ukraine continues methodically. This is described in the evening report of the Ministry of Defense of the Russian Federation of April 2, cited by the representative of the military department, Major General Igor Konashenkov.
During the day, the Russian Aerospace Forces carried out airstrikes with high-precision aircraft weapons (TSA) in the areas of the Lozovaya railway stations in the Kharkiv region and Pavlograd in the Dnipropetrovsk region. Tanks and other armored vehicles were destroyed, as well as ammunition and tanks with fuel and lubricants, transferred to reinforce the grouping of the Armed Forces of Ukraine in the Donbass.
In addition, the Mirgorod military airfield in the Poltava region was put out of action and several helicopters and an aircraft of the Armed Forces of Ukraine, as well as storage facilities with fuel and lubricants and ASP, found in its camouflaged parking lots, were destroyed.
On this day, aircraft of the Russian Aerospace Forces hit 28 Ukrainian military facilities, including 2 depots of missile and artillery weapons and 23 areas of accumulation
equipment
APU.
It also became known that as a result of the March 31 missile strike of the Iskander OTRK on the headquarters of the defense in Kharkov, the elimination of more than 100 radicals and mercenaries from Western countries was confirmed.
As for the situation in the Donbass, today the units of the NM of the LPR were developing an offensive against the positions of the 57th separate motorized infantry brigade of the Armed Forces of Ukraine (military unit A1736, based in Novaya Kakhovka in the Kherson region). They advanced and blocked the village of Borovskoe from the east and south, located in the Luhansk region south of the cities of Lisichansk and Severodonetsk, next to the Seversky Donets River. During the clashes, about 30 Ukrainian nationalists and 5 enemy armored vehicles were destroyed.
The speaker reported that since the beginning of the NMD, the following have been destroyed: 125 aircraft and 88 helicopters, 381 UAVs, 1888 tanks and other types of armored vehicles, 205 MLRS installations, 793 artillery pieces and mortars, as well as 1771 units of various automotive military equipment of the Armed Forces of Ukraine.