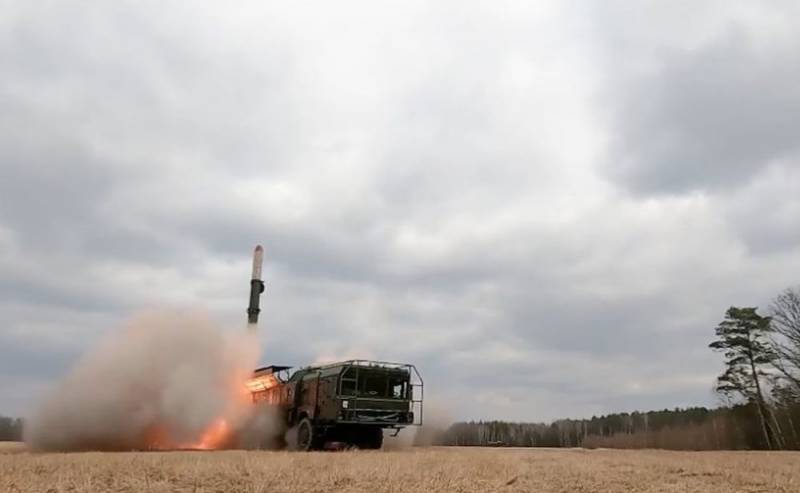 The special military operation of the RF Armed Forces on the territory of Ukraine is gradually developing. This is stated in the morning report of the Russian Defense Ministry on April 2, announced at a briefing by the representative of the Russian military department, Major General Igor Konashenkov.
The report drew attention to the fact that units of the NM of the DPR managed to take control of the great honor of the settlement of Novobakhmutovka in the Yasinovatsky district of the Donetsk region. Currently, the troops are fighting with the retreating units of the 25th separate Dnepropetrovsk airborne brigade of the DShV of the Armed Forces of Ukraine (25th OVDbr, military unit A1126, location of the village of Gvardeiskoye, Novomoskovsky district of the Dnepropetrovsk region).
During the night, up to 40 nationalists, a tank and two motorized infantry platoons, as well as a mortar battery were destroyed in this area.
- said Konashenkov.
It should be noted that the capture of Novobakhmutovka is of strategic importance, as it will allow in the future to cut the existing grouping of the Armed Forces of Ukraine in the Donbass into two parts, northern and southern, each of which can fall into a separate "cauldron" (environment).
Konashenkov also said that the RF Armed Forces destroyed fuel storage facilities at the Kremenchug Oil Refinery with precision-guided munitions, from which Ukrainian troops were supplied with fuel in the central and eastern regions of the country. Airfields in the Dnieper (Dnepropetrovsk) and Poltava were put out of action. In addition, over the past 67 hours, missiles were attacked by 2 military targets, including 2 command posts, 9 ammunition depots, 54 field artillery guns and mortars, XNUMX concentration areas
equipment
APU.
Air defense systems of the Russian Armed Forces shot down 24 UAVs and 2 Mi-24 helicopters of the Armed Forces of Ukraine: one near Sumy, the second near the village of Urozhaynoye in the Donetsk region. In general, since the beginning of the NMD, the following have already been destroyed: 124 aircraft and 84 helicopters, 381 UAVs, 1882 tanks and other types of armored vehicles, 203 MLRS, 786 artillery pieces and mortars, as well as 1764 units of various vehicles of the Armed Forces of Ukraine.