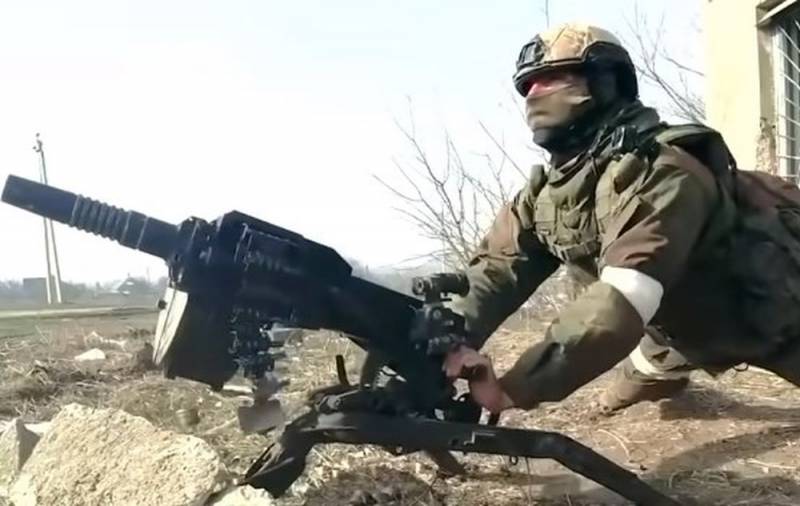 The operation to eliminate the "cauldron" in Mariupol is close to completion. The units of the Armed Forces of the Russian Federation and the NM of the DPR entered the territory of the Azovstal enterprise, where the remnants of the irreconcilable Nazis from the Armed Forces of Ukraine and the NSU dug in. This is reported by the WarGonzo resource, the film crew of which is at the scene.
It is noted that the offensive of the troops is being conducted from several directions at once. The assault on enemy positions in the industrial zone comes from both the northern part of the city and from the sea.
Separate detachments have already managed to gain a foothold on the lines previously owned by neo-Nazis.
– noted in the publication of WarGonzo.
The video below shows how the soldiers of the 1st Battalion of the NM Special Forces of the DPR cover the advance of the infantry with an automatic grenade launcher.
The correspondent explained that the Nazis did not stop trying to break out of the encirclement, but their actions were stopped.
The enemy leaves the Azovstal plant in small groups. Provides resistance. The guys from our battalion help the infantry. Fire support was requested. The enemy has entrenched himself in one of the gardens of civilians, which complicates our actions. Lots of civilians. The guys are distracted and civilians are evacuated under enemy fire
- added the breathless commander of the NM DPR special forces group in the video.
Thus, the units of the RF Armed Forces and the NM of the DPR have to carry out two missions simultaneously - the assault on enemy positions and the evacuation of the population. At the same time, there is no doubt that Mariupol will soon be finally denazified.