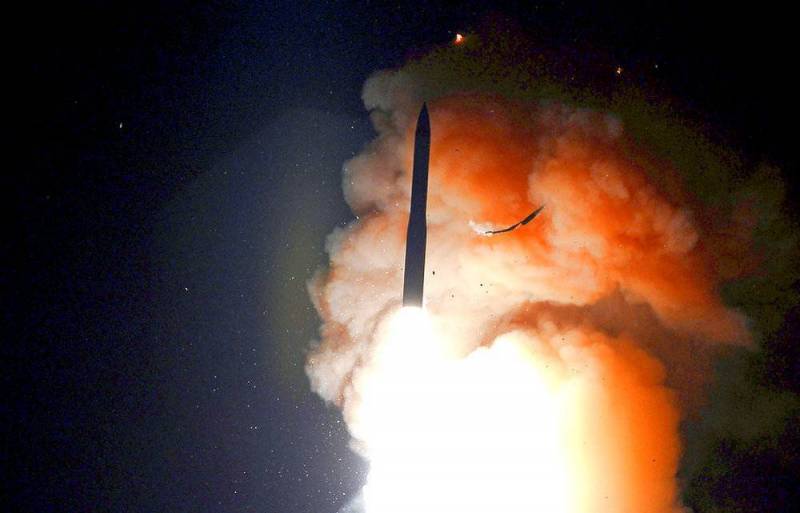 The US military has canceled a planned test of the LGM-30G Minuteman III silo-based ICBM. This was reported by Reuters, citing sources in the US Department of Defense.
The agency clarified that the Pentagon called the reason for the next postponement of the launch of ICBMs. The department briefly explained that this was done "to avoid misinterpretation." A missile test will definitely take place in 2022, but later.
Therefore, the actions of the American side are more reminiscent of a PR campaign, and not a demonstration of peacefulness. This is not the first time the Pentagon has postponed testing of the ancient Minuteman-3 ICBMs, which have been in service with the United States since 1970, for the first time.
For example, the last transfer occurred recently. On March 2, Pentagon spokesman John Kirby announced that a decision had been made to cancel the test. He stressed that the United States is thus trying to show the lack of plans to increase the level of readiness of nuclear forces. At the same time, the functionary added that the postponement of the launch of the Minuteman-3 ICBM would not affect nuclear deterrence. In his words, it is impossible to win a nuclear war, and therefore it should not be started.
We are a responsible nuclear power. This is not a step back. We recognize how important it is at this time that both the United States and Russia be mindful of the risks of miscalculation and do everything to mitigate those risks.
Said Kirby.
Note that in 2008 the United States had 450 Minuteman III ICBMs with 550 nuclear warheads. In 2021, the American corporation Northrop Grumman informed that flight tests of the promising Ground Based Strategic Deterrent (GBSD) ICBMs would take place in 2023. These ICBMs are to replace the old Minuteman 3s. Funding for the GBSD program will be $61 billion over the next 10 years. Some media outlets have called the missile under development "the sword of Armageddon". The US Air Force intends to purchase 400 GBSD units, each of which will be equipped with a W87-1 thermonuclear warhead with a yield of 335-350 kt.
We remind you that at the end of February 2022, Russian President Vladimir Putin ordered the transfer of the Russian deterrence forces to a special mode of combat duty. In early May 2021, the US Air Force Global Strike Command
recognized
that the next Minuteman III test ended in failure - the ICBMs could not be launched.