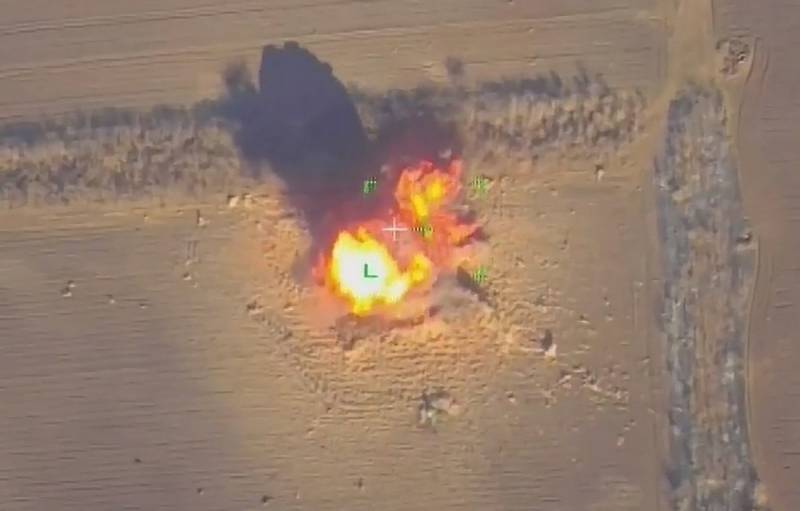 The Russian military department has published footage of a strike with precision-guided weapons on Ukrainian S-300 anti-aircraft missile systems located in an open area.
The launchers of the air defense systems of the military forces of Ukraine were destroyed by a direct hit by artillery ammunition.
In addition, during the briefing on April 1, the Ministry of Defense informed about the new successes of the Russian army in the course of the special operation. Thus, the military hit one warehouse of fuel and lubricants and five warehouses with weapons in Boguslavsky, Krestishche, Reznikov and Velikaya Novoselka with high-precision weapons.
Russian air defense systems destroyed eight unmanned aerial vehicles of the Armed Forces of Ukraine in the areas of Lysychansk, Donetsk, Chernigov, Korosun, Novomikhailovsky, including one Bayraktar TB2 near Vakhivka. One Ukrainian Mi-8 helicopter was shot down near Lyubimovka. The people's militia of the LPR blocked the northern outskirts of the village of Kremennaya and the eastern approaches to Metelkino.
Meanwhile, a general battle may take place west of Kramatorsk in the coming days, during which the fate of the Ukrainian armed forces will be decided. According to journalist Yury Podolyaka, the Armed Forces of Ukraine are concentrating about 90 servicemen in this direction, so the battle can be very bloody.