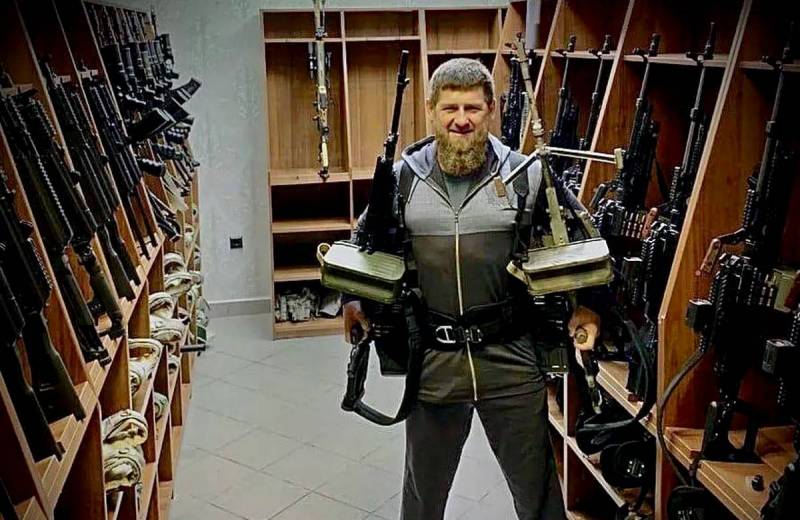 The head of Chechnya, Ramzan Kadyrov, recorded a video on March 31 in which he addressed the militants of the Azov nationalist formation (banned in Russia) located at the Azovstal plant in Mariupol.
I know that you want to give up. You have one more day - tomorrow, otherwise the day after tomorrow we will destroy you all. I hope you heard me
Kadyrov stressed.
At the same time, the Chechen leader appeals to the minds of the "Azovites" who are still alive and offers to lay down their arms, after which the fighters of the national battalion will face trial.
Use your last chance and take the plunge
- called the head of Chechnya.
At the same time, Ramzan Kadyrov drew attention to
political
aspects of what is happening. In his opinion, Vladimir Zelensky did not justify the trust of the people, and with the connivance of local authorities, America turned Ukrainian territory into a military training ground. In the future, Ukraine should have friendly relations with the fraternal peoples of Russia and Belarus.
Earlier, at the gathering of military forces in Grozny, Kadyrov expressed the opinion that the special operation in Ukraine should be completed and Russian troops should enter Kyiv. Servicemen from Chechnya are ready to go to any place to carry out the necessary combat missions. Negotiations between Russia and Ukraine will not give anything, since the nationalists are not subordinate to Kiev.