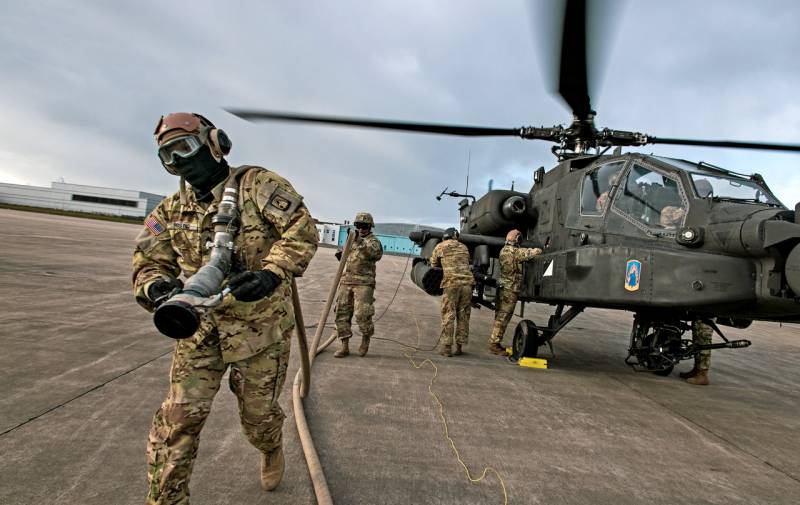 US Army Chief of Staff General James McConville announced the deployment of a new ground forces task force in the Asia-Pacific region. The statement was made during a meeting with military experts and observers.
A senior military official said that several options for locating a new compound are being considered, one of them is the Hawaiian Islands. The final decision on the deployment point will be made at the Pentagon after considering all possible options.
In total, the number of such groups is planned to be increased to five, they should be deployed in different parts of the world in order to ensure a prompt response to emerging threats. The groups are supposed to be provided with medium-range hypersonic missile weapons, as well as to give them electronic warfare units, cyber troops and anti-missile defense systems.
The importance of the Pacific region for the United States is emphasized by the concentration of the military - the number of personnel of American troops stationed at the Indo-Pacific bases exceeds the number of military personnel in Europe by 2 times.
Everything suggests that the Americans are preparing to confront China at a new level. McConville indirectly confirmed this assumption by stating the possible deployment of long-range precision missiles to threaten China if the appropriate political decision is made.
Recall that recently the United States in its doctrine called China the main threat, while the Russian Federation was assigned the role of "acute threat". Within the framework of the new doctrine, the deployment of additional weapons and assets in the region, which is a zone of China's interests, should not come as a surprise.