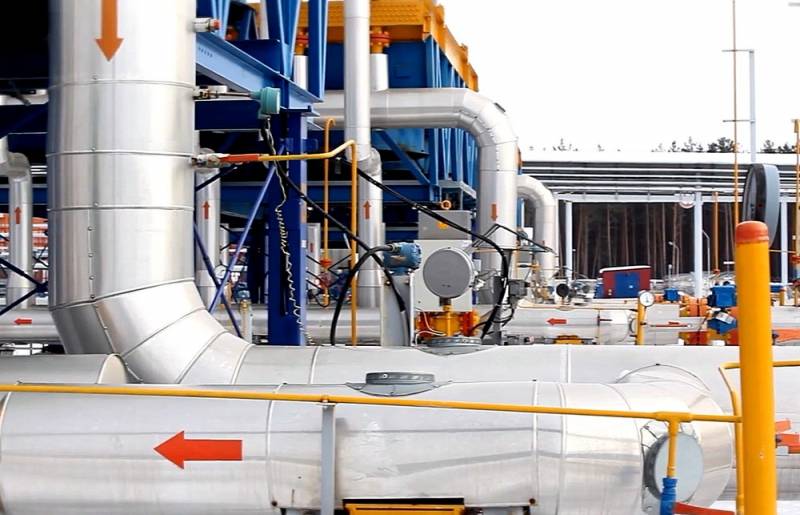 After the announced change in the terms of payment for Russian gas supplies, German business became alarmed about the likely loss of a huge number of jobs due to Germany's disconnection from blue fuel from Russia. This is stated in the statement of the Chairman of the Eastern Committee
economics
FRG Oliver Hermes, published on March 31 on the website of the organization.
The functionary warned that a potential shutdown of Russian gas supplies would have serious consequences for the German economy. He stressed that there is simply nothing to replace this important energy raw material from Russia in the short term. Therefore, energy supplies from the Russian Federation were specifically exempted from sanctions, since Germany depends on them even in the medium term.
Now Russia supplies 40% of the gas imported by Germany. Natural gas is a source of energy and a raw material at the beginning of many production chains. Because supplies are given priority to households, there is a risk of a complete shutdown of production in some industries if supplies are cut off. Hundreds of thousands of jobs in energy-intensive and processing industries are directly at risk of downsizing
the communiqué says.
Hermes recommended to Berlin in the event of an increase in the level of readiness with
emergency
with gas supply to provide state support to the affected firms. The federal government should try to mitigate the negative effects on businesses.
In any case, the consequences for the economy will be serious. Economists predict a sharp drop in growth rates, in some cases by more than 6%. This jeopardizes the funding of important future projects such as accelerated energy transition, digitalization or support for Ukraine.
- he specified.
In addition, the functionary turned to Moscow. He urged the Russian authorities to continue to comply with the current gas contract.
With its unilateral changes, Russia is jeopardizing decades of energy relations with Germany and the EU and is accelerating its exit from this business model. It will also have a huge impact on the Russian economy itself. Just as it will take time for us to diversify our gas purchases, Russia cannot overhaul its gas sales and customer portfolio overnight. Trust in Russia as a place to do business is already seriously undermined
he summed up.
Note that before this, the head of the trade union of the mining, chemical and energy industries of Germany IG BCE, Michael Vassiliadis, said that the rejection of Russian gas would leave hundreds of thousands of Germans without work overnight. Moreover, this can lead to paralysis not only of the entire energy sector of Germany, but also of a significant part of German industry as a whole.
The German concern BASF reacted in the same way, the management of which informed the public about the "imminent catastrophe" in the event of a cessation of Russian gas supply. For example, the world's largest chemical plant in Ludwigshafen will stop, which will have serious consequences.
According to German Vice-Chancellor Robert Habek, there are only two months of gas reserves left in Germany.