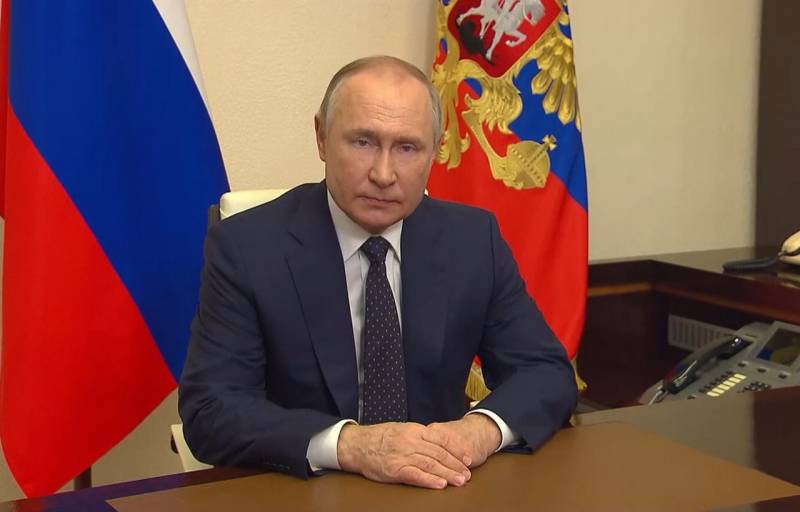 The President of the Russian Federation Vladimir Putin made an explanation regarding the new mechanisms of payment for natural gas in countries recognized as unfriendly to Russia.
In his speech, the head of state explained that by their actions, Western countries pushed Russia to abandon payments in the currencies of countries that applied restrictive measures against Russian accounts, including gold and foreign exchange reserves. Putin recalled that as a result of sanctions, the money received for previously supplied gas settled on arrested and frozen accounts, that is, money was actually taken away, and part of the gas that was paid for in foreign currency was delivered to Europe free of charge. The President stressed that the current risks are unacceptable to Russia and the decision to supply Russian gas for Russian currency is an important step towards further strengthening Russian economic sovereignty.
Briefly, the scheme envisaged by the signed decree and offered to buyers from unfriendly countries is as follows: buyers must open ruble accounts with Gazprombank, where money for gas will be transferred. In the absence of funds in the accounts, deliveries are terminated. Vladimir Putin recalled that nothing is being sold to Russia for free, and therefore our country cannot give anything away just like that.
Existing gas supply contracts to be halted if buyers from unfriendly countries fail to meet new payment terms
- said the president.
Recall that unfriendly countries include all countries that are members of the European Union, the United States, Canada and other states that have imposed sanctions against the Russian Federation due to the Special Military Operation in Ukraine. The decree approving the new payment rules is valid from 01.04.2022/XNUMX/XNUMX.