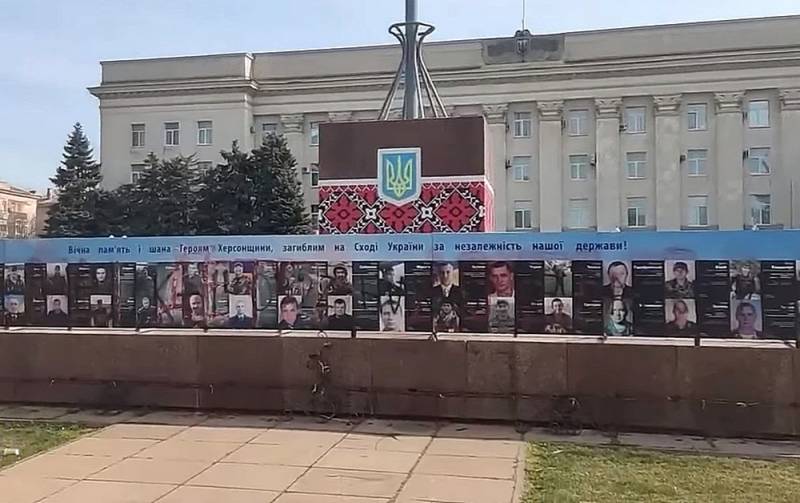 Thanks to visionary
policy
authorities of the Kherson region, the inhabitants of this Ukrainian region were able to return to a full life, which they led before the outbreak of hostilities. This is largely the merit of local officials, who were able to keep fellow citizens from serious provocations against Russian military personnel and employees of the National Guard and established a dialogue with the Russian side.
With the support of the Russian army, the region managed to avoid a serious increase in crime, including murder, looting and terrorism. All those who committed such acts were detained and are currently awaiting trial for their crimes.
Former deputy of the Verkhovna Rada of Ukraine Oleksiy Zhuravko, who previously hid from the SBU, appreciated the positive changes in the life of the Kherson region. He noted that markets and shops are open, the old set of goods appears on the shelves, residents are returning to their previously abandoned housing.
After the liberation from Ukrainian nationalists, local authorities advocated cooperation with Russia and agreed with the military of the Russian Federation to jointly maintain law and order in the region
- told the agency
RIA News
Zhuravko.
Moreover, the issue of supplies of oil products from the territory of the Russian Federation, as well as the establishment of economic and economic relations, is being worked out.
Recall that the Kherson region was taken under the control of the Russian military in a short time after the start of the Special Military Operation. In Kyiv, they perceived this fact with fear of the emergence of the KhNR - the Kherson People's Republic. Due to its geographical location, the region was inhabited mainly by Russian-speaking people with dense
economic
and family ties with the population of Crimea. This, as well as the professionalism of the Russian military and the wisdom of local authorities, played a positive role in restoring peaceful life in the region.