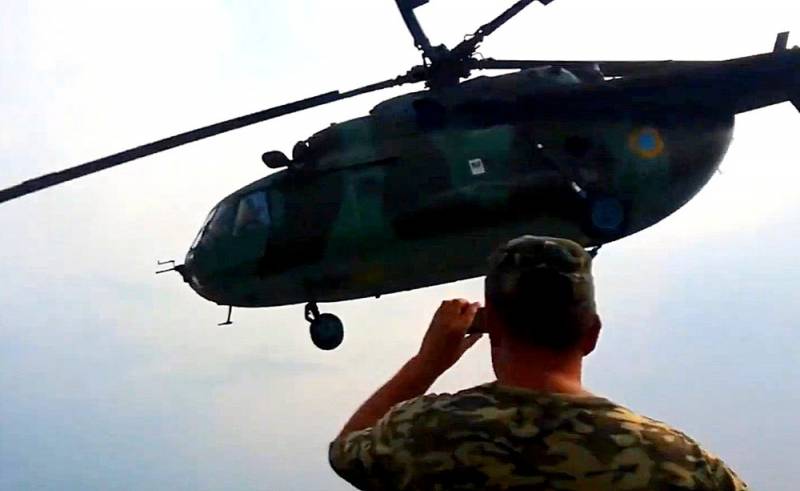 Currently, the most active hostilities are taking place in Mariupol, where the remnants of the Armed Forces of Ukraine and the national battalion "Azov" (banned in the Russian Federation) continue to hold part of the city. However, the situation is hopeless for them - the forces of the NM DPR, with the support of the RF Armed Forces, continue to methodically squeeze the enemy out of residential buildings, forcing them to gather at city enterprises. The most famous Nazi base in Mariupol remains the Azovstal plant.
According to the DPR, the leadership of the Armed Forces of Ukraine is interested in the evacuation of senior officers of Azov, for which Mi-8 transport helicopters were sent to Mariupol. According to the statement of the official representative of the people's militia of the DPR, Eduard Basurin, on March 31, two such helicopters were shot down, one of which fell near the village of Rubizhnoye. The location of the second car and the fate of the crew is unknown.
The words of the colleague were confirmed by the official representative of the Ministry of Defense of the Russian Federation, Major General Igor Konashenkov, who, during the daily briefing on 28.03.2022/8/XNUMX, also announced an attempt to break into Mariupol by the Mi-XNUMX helicopter of the Armed Forces of Ukraine, sent to evacuate the commanders of the nationalist battalion. The car was shot down over the Sea of ​​Azov by Russian air defense forces.
The final stage of the battle for Mariupol has begun, at a recent briefing, Basurin said that all the military personnel of the National Battalion and the Armed Forces of Ukraine who are in the city will no longer be able to go out through the humanitarian corridors, since they rejected all offers to surrender. Captured soldiers and officers will be guaranteed life, but not freedom.