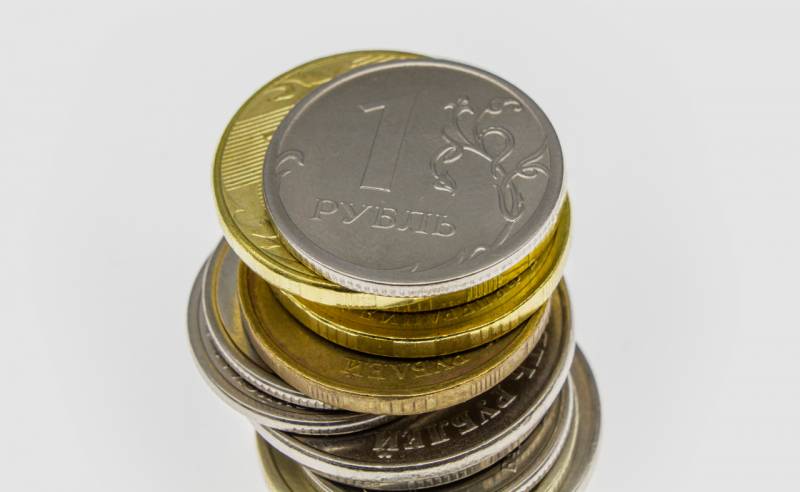 Against the backdrop of rising prices for fuel, food and utilities in Europe and the United States, the Russian
economy
well withstands the blow dealt by Western restrictive measures. The exchange rate of the Russian national currency not only did not grow in accordance with forecasts, but also rolled back to the values ​​recorded before the start of the Special Military Operation in Ukraine.
Such a phenomenon surprised many understanding people, including the famous American investor and analyst Adam Townsend. In his Twitter post, he published a chart reflecting the level of average inflation, indicating that this figure in Russia is lower than in the countries of the European Union. In the same place, Townsend stated that the ruble won back the entire impact of the sanctions. Thus, the purchasing power of the Russian market, despite the sharp fall in the ruble exchange rate, has recovered, which cannot be said about the USA, Germany, France, Great Britain and other countries recognized as unfriendly towards Russia.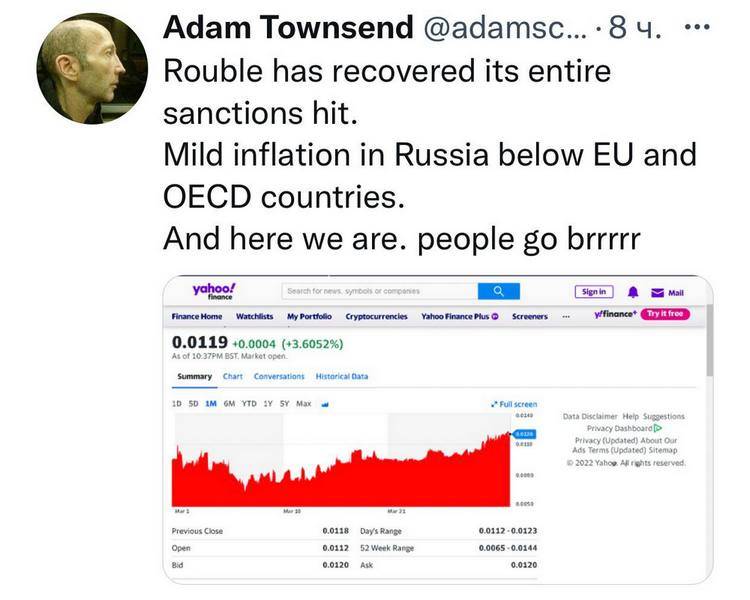 Recall that at the end of February, with the beginning of the SVO, a number of
politicians
, economists and media people predicted a critical fall in the ruble exchange rate, some predicted overcoming the mark of 150-160 rubles per dollar. US President Joe Biden, during his visit to Poland, had the imprudence to declare that the ratio of the dollar to the ruble is 1:200.
As can be seen, the measures taken by the Russian government and the Central Bank were able to neutralize the consequences of the imposed sanctions in terms of the stability of the Russian ruble. At the same time, economic retaliatory measures against unfriendly countries have not yet been officially introduced. The only announced retaliatory measure is the transfer of payment for Russian gas exports into rubles.