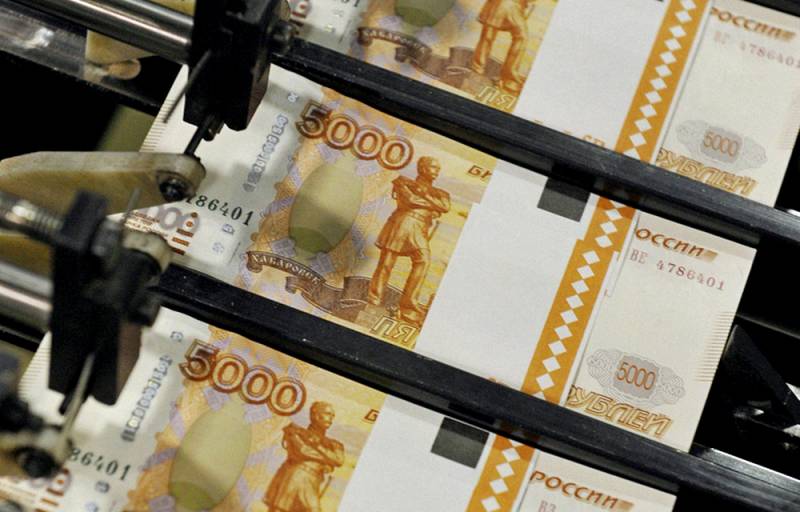 The time period given by President Vladimir Putin to "unfriendly countries" for reflection is running out. Until April 1, 2022, they will have to finally decide whether they need Russian gas, which Moscow is now ready to sell only for rubles, or not. Without exaggeration, the future of the European Union itself will depend on this.
Recall that after the introduction of crippling sectoral sanctions against our country, the arrest of the gold and foreign exchange reserves of the Central Bank of the Russian Federation abroad and the assets of many innocent Russians, Moscow carefully counted all its enemies, compiled a list of them and announced that more Russian gas for dollars and euro will not be sold to them. Only for rubles. At the same time, the state corporation Gazprom does not refuse to fulfill its obligations to consumers, being ready to supply exactly the same volumes that were determined by existing agreements.
Our "Western partners", and now, officially, enemies, were sharply indignant, starting to wave contracts, where there is not a word about settlements in rubles. As they say, whose cow would moo.
Policy
double standards are evident. The "cunning plan" of our enemies was to rob the Central Bank of the Russian Federation, deprive the systemic banks of the opportunity to carry out operations in foreign currencies and thereby bring down the Russian financial system, bringing the country to its knees without firing a shot.
Not this time. The decision to convert settlements into rubles turns this entire "cunning plan" invented somewhere in Washington on its head. The European Union cannot just take and refuse to buy "blue fuel" from Gazprom. Yes, they have been preparing for a possible confrontation with Russia for a long time: they built LNG terminals on the coast, developed a gas transmission network between allied countries, and looked for alternative suppliers. But the objective reality is that here and now there is simply nothing to replace those 35-40% of hydrocarbon raw materials that Gazprom supplies to the European market. It is impossible to quickly increase the volumes of gas production and liquefaction, there are not enough LNG tankers to deliver it. And we should not forget about price competition with the market of Southeast Asia, where the price of energy resources will always be higher.
The moment for the start of a special military operation to demilitarize and denazify Ukraine has been chosen well, since the hands of the NATO bloc are now maximally tied, and it cannot afford to directly fit in with Kyiv. It would have been better if only in 2014, but what can we say about it now. The moment is also optimal for issuing an ultimatum to the West to switch to ruble payments for gas. Of course, this goes against the old "
economic
model" for the sale of resources for foreign currency and its withdrawal abroad. With its open and shameless robbery, the collective West itself erected a new "Iron Curtain" in front of the domestic "elites". He himself grossly trampled on his own "liberal-democratic values", forcing the Russian nomenklatura and the oligarchy to look for new ones.
The chances that Moscow will be able to turn the tide in its favor are very high. Gas deliveries to Poland and Germany through the Yamal-Europe pipeline have already fallen to zero. It is not difficult to see the relationship between this event and the recent statement by Russian presidential spokesman Dmitry Peskov that there will be no "charity" in the form of gas supplies to Europe without payment. In Germany, they are now preparing for a state of emergency due to a possible shutdown of the gas valve. In Germany, they are afraid of stopping the work of their gas chemical industry, which will lead to a mass dismissal of highly qualified workers and can create a "domino effect" for the rest of the economy of Germany itself, and then the entire European Union.
But the matter may not be limited to one gas. Quite expectedly, Speaker of the State Duma of the Russian Federation Vyacheslav Volodin threatened that Russia could demand payment in rubles for the supply of other natural resources: oil, coal, metals, timber, mineral fertilizers, as well as grain and other food products. The case is taking a serious turn. The need to pay for Russian goods in the Russian national currency should force our enemies to buy rubles from the Central Bank of the Russian Federation, thereby ensuring its exchange rate and making our "wooden" not so wooden. Today there is every chance to achieve such a goal.
For this reason, the information that Moscow is allegedly ready to provide its enemies with a loophole is somewhat bewildering. German Prime Minister Steffen Hebestreit said that in the course of personal communication between German Chancellor Olaf Scholz and President Vladimir Putin, the latter offered to pay for gas de facto, still in foreign currency, but through a "laying" bank represented by Gazprombank:
Payments will continue to be sent exclusively in euros and, as usual, transferred to Gazprombank, then the bank will convert the amount into rubles.
If this is true, then the very idea of ​​forcing "unfriendly countries" to buy the Russian national currency from the Central Bank of the Russian Federation in violation of their own sanctions is destroyed. To really "bend over" enemies today, it will be enough to be consistent and systematically start blocking export pipelines to Europe. In a couple of months, they themselves will come running back, begging them to sell them Russian rubles in order to buy Russian gas with them. And oil. And coal. And metals. And fertilizer. And much more. The maximum is by autumn, when it becomes impossible to ignore the seasonal factor.
Is it really for the sake of some regular schemes with intermediaries and currency conversion that we will lose this unique historical opportunity without firing a shot how to teach the collective West a lesson? To whom is the Cold War, and to whom is the mother related, right?