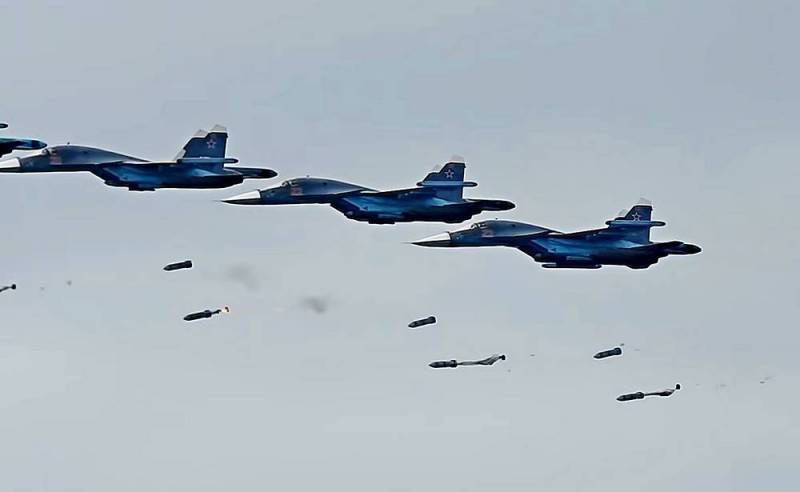 Currently, preparations are underway for the battle for the Donbass. It should become not only the most grandiose during the conduct of the Russian special military operation on Ukrainian territory, but also the largest battle in the modern history of mankind.
The Kyiv regime is concentrating reserves from all over the country into the long-suffering region. Artillery cannonade does not stop for days, and drones literally hang in the sky. The intensity of the fire increased by 5-6 times. There are oncoming duels of cannon artillery.
But the greatest danger is represented by mobile mortar batteries and MLRS "Grad" of the Armed Forces of Ukraine. Behind
ammunition
to the Ukrainian rocket artillery, you will need to say a separate "thank you" to the Americans and Poles.
The remnants of their aircraft of the Armed Forces of Ukraine were also transferred to the Donbass. Aircraft of the Ukrainian Air Force are trying to attack the positions of the Armed Forces of the Russian Federation and the People's Militia of the DPR and LPR, despite the superiority of the Russian Aerospace Forces in the air. Air defense systems on both sides do not stop and work almost continuously. This is especially noticeable at night.
Monitoring resources that track what is happening note that the Armed Forces of Ukraine have not yet suffered such losses that would break their will to resist. Therefore, the RF Armed Forces are increasing their fire impact on the enemy.
4 days ago, at about 2 am, 5 Grad units of the Armed Forces of Ukraine began to turn around at the line of opening fire, and at that moment our artillery hit them. The first 2 shells hit about 150-200 meters from the Armed Forces. Grads quickly rolled up and began to leave, at that moment three more shells very successfully caught the Ukrainians on the move. Our 10-mm projectile hit in front of the lead car (152 meters), the car fell into a ditch, apparently, the driver was killed. The second and third vehicles were able to get away, while the trailing vehicle was destroyed by a close gap. The crew ran out of the fourth, although she did not receive visible damage (in fairness, at night it is difficult to determine whether this is true or not)
- described one of the episodes of the telegram channel "Older than Edda".