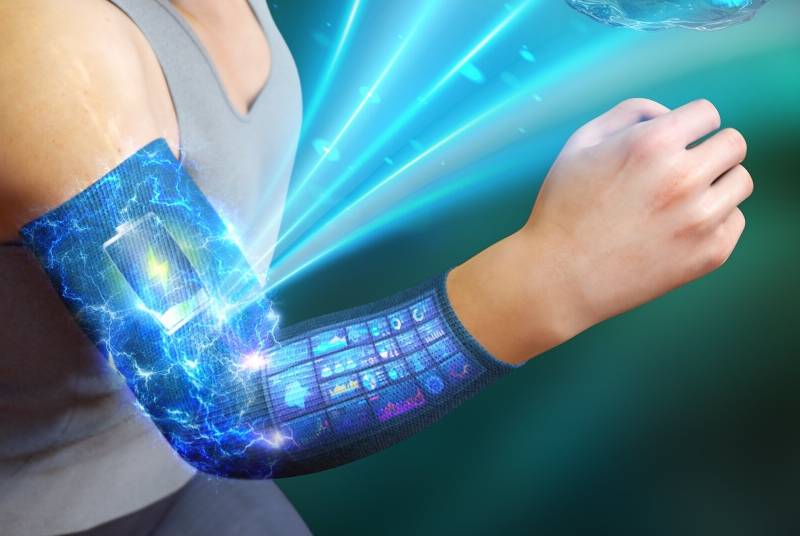 Korean Institute of Science and
of technologies
(KIST) developed a new generation battery. A lithium battery is not only soft, but can also be deformed and stretched without compromising performance. What's more, the researchers printed a battery on fabric that charged a smartwatch worn over a headband.
As Dr. Son, who leads the research team, explained, the challenge was to develop a high-capacity, free-form option that would power a variety of wearable devices.
In the first sample, the anode, cathode, current collector, and electrolyte with sealant are elastic materials capable of stretching. Another feature is that they can be applied by printing on different surfaces, providing autonomous power.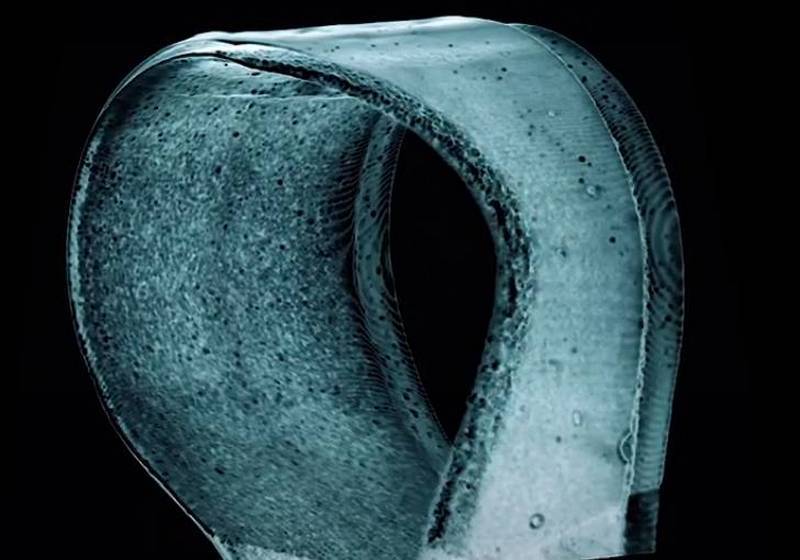 Gel material replaces standard solid-state batteries
The invention is intended to charge smart devices, pacemakers and other medical equipment, as well as to ensure the operation of soft wearable devices used in realistic metaverses.
In conventional batteries, most of the volume is occupied by a solid electrode made of inorganic materials. Therefore, the developers avoided traditional solutions and did not use components like rubber, which, although they stretch, cannot be applied to the surface when printed.
The basis was one of the organic binders. Based on it, a gel with high softness and elasticity was developed. It retains active electrode materials and provides fast ion transport. Synthetic raw materials are used to create gas-tight conductive ink with good elasticity. A special sealant is also used, which maintains integrity during deformation.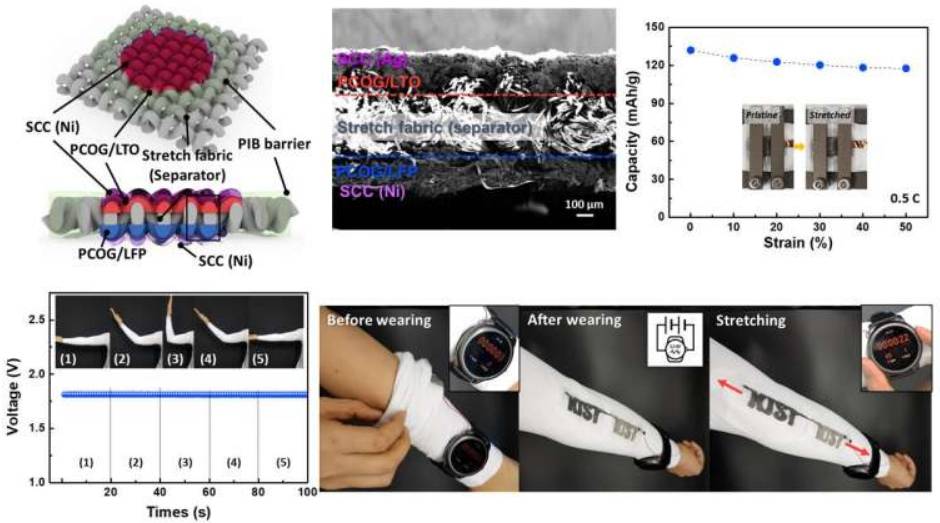 Characteristics of the battery printed on fabric
All components are mechanically stable. Elastic batteries retain their original characteristics after 1000 or more stretch cycles. They are suitable for both indoor and outdoor use.
To demonstrate the reliability of a high-voltage organic battery, it was applied to a spandex armband. A smart watch was worn over it to check the charge level when the fabric was straightened, crumpled and stretched. The indicators remained unchanged regardless of the degree of deformation of the flexible battery. The novelty will be tested for safety, after which it will be certified.