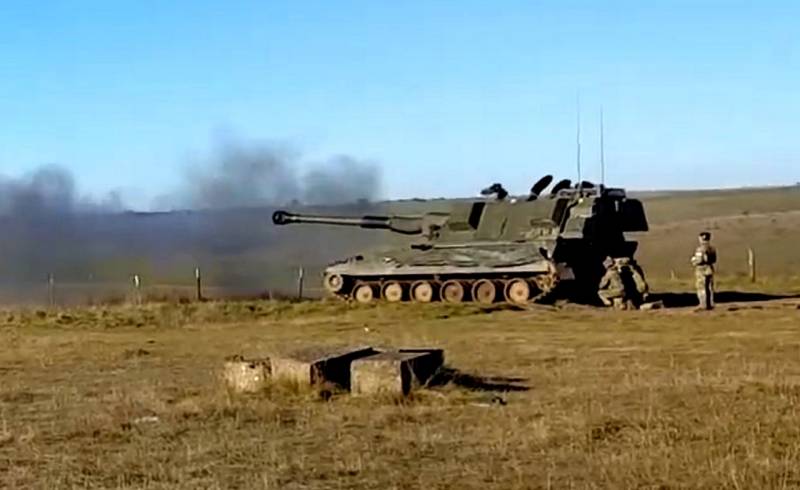 British Prime Minister Boris Johnson has spoken out in favor of providing Ukraine with more serious weapons, which could include AS-90 artillery mounts. This is reported by The Times, citing various sources. Such deliveries can bring the UK's support to Ukraine to a new qualitative level.
AS-90 has been in operation for three decades, but during this time (production was carried out from 1992 to 1995), no more than 179 copies of these self-propelled guns were created. Currently, AS-90s are in service with British and Polish units.
The firing range of this self-propelled guns is about 30 km, the ammunition load includes 48 shells, of which 31 are in the turret. The average rate of operation of the installation is two shots per minute for an hour, the maximum AS-90 is capable of firing three shots in ten seconds.
These artillery installations were used by the British contingent during the Iraq war and, according to British experts, they showed their best side.
Earlier, Johnson noted that London would continue to send defensive lethal weapons to help Kiev. At the same time, the British Prime Minister does not consider it possible to supply tanks and combat aircraft to Ukraine.