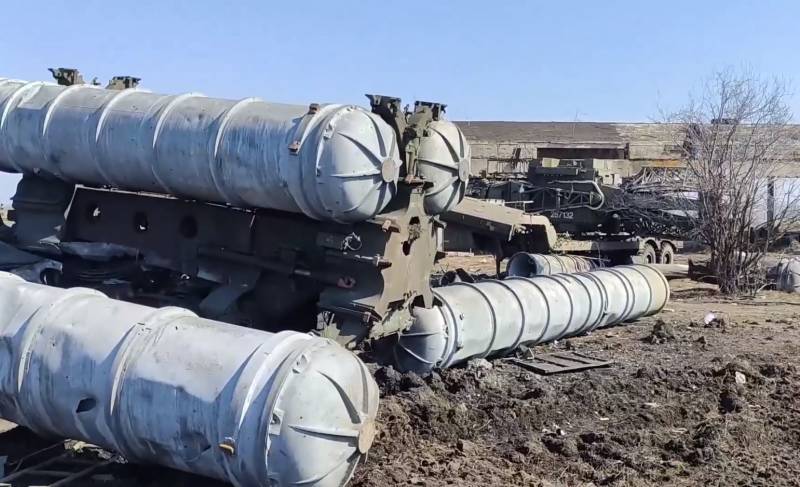 During a briefing on Wednesday, March 30, the Russian military department released data on the destruction of a division of the S-300 anti-aircraft missile system of the Ukrainian armed forces near the town of Malin, Zhytomyr region.
The location of the air defense system was established by means of electronic intelligence, after which a missile attack was carried out on the positions of the Armed Forces of Ukraine with high-precision weapons. As a result of the actions of the Russian troops, the launchers of the complex, transport-loading vehicles with ammunition and other
technique
.
The Russian Ministry of Defense also showed video footage of the destroyed installation, which shows broken containers from anti-aircraft missiles being prepared for launch. The burned-out gearbox, the tower for lifting the radar of the complex and other elements of the air defense system are noticeable.
In addition, the Ministry of Defense announced the destruction by aviation and missile forces of the Russian Federation during the last day of two Buk-M1 anti-aircraft missile systems near Slavyansk and Vuhledar, three MLRS systems, a pair of artillery batteries and 49 areas of concentration of military equipment and strongholds of Ukrainian units.
Also, Russian Iskanders hit two large warehouses with rocket and artillery weapons of the Armed Forces of Ukraine in Kamenka, Donetsk region.