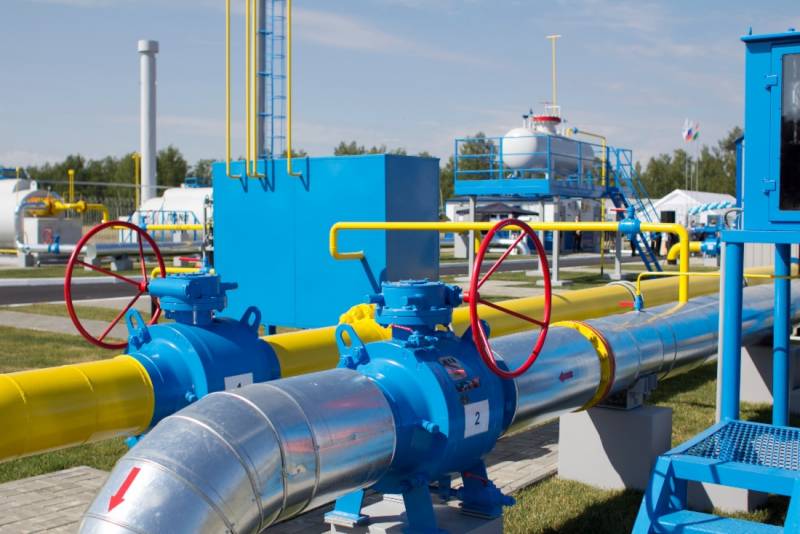 Deliveries of Russian gas via the Yamal-Europe main transit pipeline through the Malnov pressure maintenance station, located on the Polish-German border, fell to zero on March 29. This is reported by Reuters, referring to the data of the regional gas operator Gascade.
Deliveries through the other two main channels of Russian gas transit to the EU remain stably high. At the same time, Yamal-Europe almost always causes problems for Gazprom. This is mainly due to the position of Poland, which is a transit territory. On the afternoon of March 29, during the auction, the holding booked part of the gas pipeline's capacity for the whole day on March 30. However, by the evening the pumping in the direction under consideration had stopped completely.
By 14:29 Moscow time on March 1500, the gas flow through Malnov was approximately XNUMX MWh. But later the figures dipped to zero. The fact that the next day some of the gas pipeline's capacities were "bought out" did not affect the shutdown. According to the news agency, booking volumes directly does not mean actual deliveries, since capacities are not guaranteed in this way. And Gazprom itself does not always use the reserved one. In fact, the Polish direction has been operating at its minimum capacity since December last year, showing dynamics only if there is demand from Western customers, and then again goes to zero.
In the analyzed case, the first problem most likely arose with payment for gas supplies in rubles. "Yamal-Europe" is essentially a gas pipeline operating on prepaid (pumping capacity). Therefore, when Gazprom reserved supplies for Wednesday, March 30, volumes and capacities were probably calculated based on customer requests. However, later, by the evening of March 29, almost all countries, without exception, refused to pay for the consumed fuel in rubles. Even Serbiagas, which is friendly to our country, also refused to change the currency of payment, although it admitted that without gas from the Russian Federation it would be forced to switch to heating with wood.
Perhaps for this reason, already by the evening, the already weak pumping of raw materials through Yamal-Europe was completely stopped and it is unlikely that it will begin on March 30, despite the booked volumes. In this case, Russia simply fulfills its promise that there will be no free supplies. And now it is not possible to sell for rubles. In fairness, it should be noted that the mechanism has not really been worked out yet, and Gazprom's partners, even with all their desire, are not able to make payments.