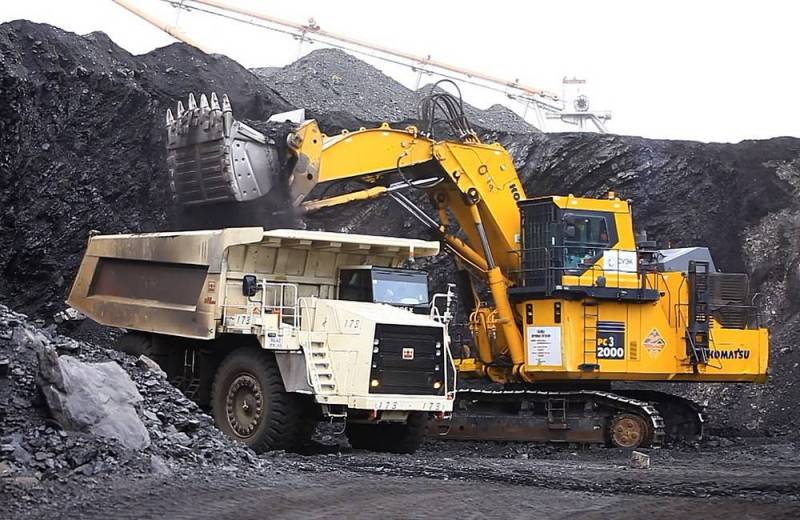 The Polish government has decided to no longer import hard coal from Russia, completely abandoning this type of fuel of our production. This was stated by the press secretary of the cabinet of ministers of the republic Peter Muller. According to him, this decision reflects the will of Warsaw to impose an embargo on Russian energy resources, as well as the fact that Poland "can no longer wait" and is acting in this direction on its own, ahead of the European Union, which is too slow to impose such sanctions.
In the opinion of Polish officials, a "slow" European Commission can no longer be expected. Moreover, in Warsaw they even agree to certain "legal problems" from the EU for such a rush, but they still threaten to complete the embargo procedure. Obviously, in this case, the question is exclusively
political
, rather than
economic
. The hidden, main meaning of the decision of the government of the republic lies not at all in the desire to harm Russia, but with the help of a cynical competitive measure to pave the way for its own manufacturer at a difficult moment for the industry.
Poland imports up to 15 million tons of coal from Russia, which is approximately 70% of the total volume of supplies from abroad. The shortage does not threaten her, as the market is oversaturated and there are many offers. The point is different. Poland itself is also engaged in the extraction of hard coal and almost always tried to get rid of imports of this type of fuel in favor of developing its own mining industry. However, before increasing its own production, the Polish Cabinet of Ministers will have to compensate for some shortfall in volumes, which will result in a burden on the state budget, since deliveries from Australia will cost 20% more (ship charter). However, in the era of global rejection of "dirty" types of raw materials, the support of the national manufacturer comes to the fore and the first milestone in this direction is the elimination of the main competitor. So Warsaw is ready to fight.
It is noteworthy that Russian coal very often becomes a stumbling block for Poland. Last year, at the very beginning of the gas crisis, when prices went up sharply for "blue fuel" and there was not enough gas itself, Warsaw also decided on its own, without EU permission, to launch coal-fired power plants, and using additional supplies of solid fuel from Russia. Then Warsaw ran into the sanctions of the European Commission for violating environmental legislation.
This year, the Polish leadership again expects a negative reaction from the united Europe to its decision on Russian coal, only the opposite in meaning.