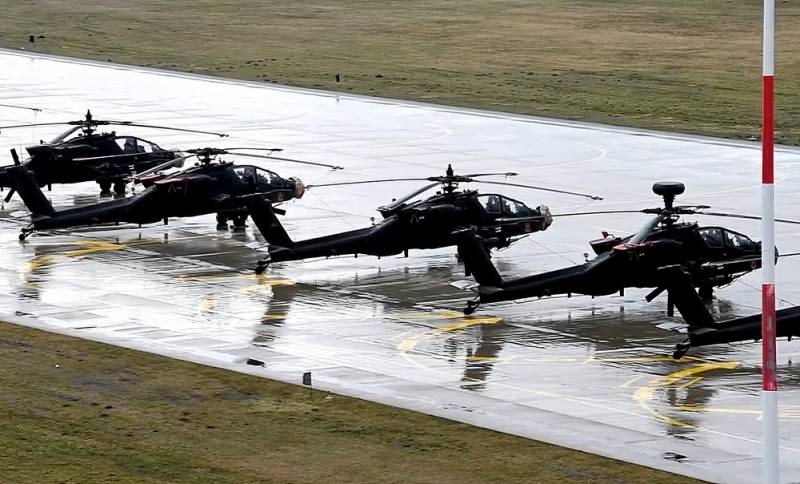 Currently, Washington is creating an invasion strike group on Polish territory near the borders with Ukraine and Belarus. This is indicated by the analysis of monitoring the activity of the Air Force and the US Army.
Thus, in recent days the United States has significantly
increased
their forces and means in this direction. Near the Polish-Belarusian and Polish-Ukrainian border, the movements of units of the 82nd Airborne Division (82nd Airborne Division) and other parts of the US Army were revealed. 14 US Air Force F-15E fighters rotated at the Łask air base in the Lodz Voivodeship of Poland and began
work out
exits to the lines of attack near the Ukrainian border.
At the same time, six Boeing EA-18G Growler aircraft of the US Navy were deployed to Europe the day before, designed to conduct electronic warfare and suppress air defense systems with HARM-type missiles. Moreover, in the airspace over the specified area, regular patrols (duty) of the US Air Force B-52H strategic bombers have been conducted for some time, and increased reconnaissance activity of American aircraft and drones has been noted. Attention was drawn to the fact that US air reconnaissance has long been "registered" in the region, however, aircraft that can carry out offensive operations and use high-precision aviation weapons (TAI) have not yet been recorded in such quantities in this area.
It is obvious that the United States is deploying an invading army on the Ukrainian borders. Its composition is well within the tactics of warfare of the Americans. At the same time, it is assumed that the increased activity of the US Armed Forces is only a "demonstration of capabilities" and is aimed at providing information and psychological support to the Armed Forces of Ukraine.