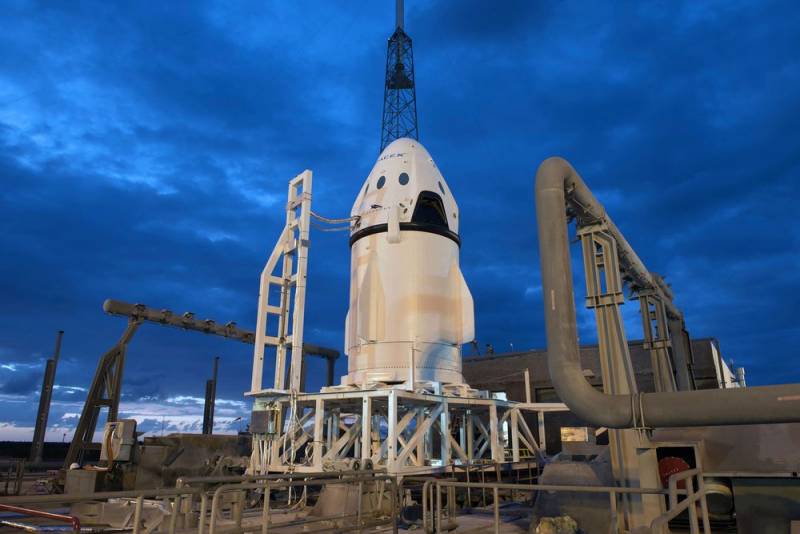 The American company SpaceX stops the production of reusable capsules Crew Dragon. Now she will focus her efforts on the creation of the next generation spacecraft - Starship, necessary for flights to the Moon and Mars. SpaceX President Gwynne Shotwell said this on March 28 in an interview with Reuters.
Ms. Shotwell said that the Crew Dragon fleet will be limited to four units, since it is simply pointless to keep more. The company will keep it in good condition and, if necessary, will be able to produce additional quantities of capsules.
We are finishing our last capsule, but we are still producing components because we will be refurbishing them.
Shotwell said.
She emphasized that fleet management is of key importance. SpaceX is learning to maintain a fleet and quickly resolve problems that arise without disrupting a busy mission schedule.
The agency noted that after each flight, the capsules undergo repairs at SpaceX facilities in Florida, which the company calls Dragonland. Crew Dragon capsules have delivered five crews of government astronauts and private tourists into space since 2020, becoming NASA's primary vehicle for transporting people to and from the ISS. That's four astronaut crews on the ISS under a NASA contract for about $255 million per flight and an all-private mission in 2021 with four tourists, including a billionaire entrepreneur who funded the event, a three-day trip in low Earth orbit.
In addition, four more private Crew Dragon missions are planned with Houston-based Axiom Space. Moreover, the first Ax-1 mission should take place in April this year, when four people will go to the ISS.
The debut launch of Starship was repeatedly
postponed
due to obstacles in the development of the engine and regulatory reviews, summed up the US media.