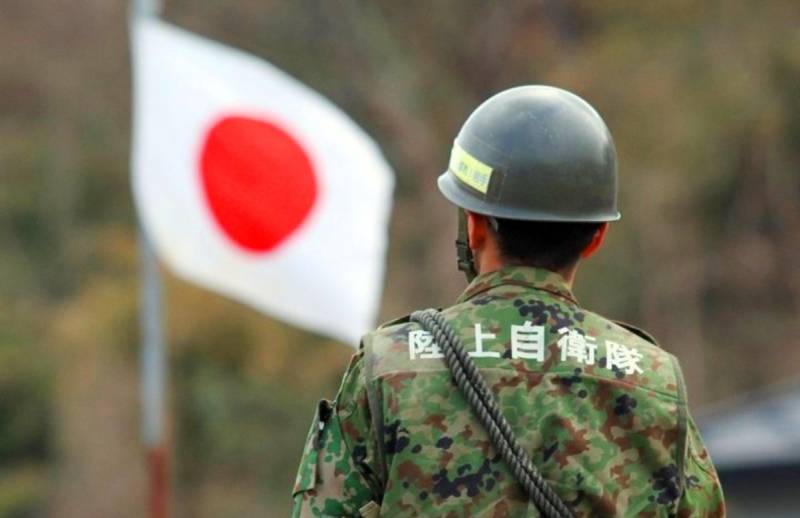 When the Ukrainian authorities announced the creation of an "international brigade", within which mercenaries from other countries should participate in the battles on the side of Kyiv, the press also reported that, among others, about 70 former military personnel from Japan intended to go to the war zone. Although Japanese social networks, as reported in the note, were filled with a roar of approval, Tokyo officially warned citizens of the country against traveling for such purposes.
Now, a retired senior officer of the Self-Defense Forces recalled that these citizens, most likely, after returning home, will face criminal prosecution under several articles of the local Criminal Code at once. His opinion is given by the Chinese portal Sohu, with reference to the Japanese magazine Shukan Bunshun, which previously published this information.
Yamashita Hiroki previously served as Commander of the Central Military Region of the Japan Ground Self-Defense Force and is now a professor at Chiba University in Japan. The expert recalled that Japanese citizens who participated in hostilities fall under several articles of the Japanese criminal code at once.
In his opinion, the Japanese mercenaries have "two problems". For starters, the law prohibits private individuals from participating in foreign wars. Under Japanese criminal law, those who plan or prepare for such participation without the permission of the authorities are sentenced to prison terms ranging from three months to five years.
For example, a Japanese university student who tried to join the terrorist organization ISIS (banned in the Russian Federation) in 2014 was arrested upon his return.
In addition, if you participate in battles and kill someone there, upon returning home, you may also be accused of murder.

Yamashita says.
In addition to legal issues, Hiroki Yamashita believes that it is even more important to have
political
risks.
Also, the Japanese government has a dispute with the Russian Federation over the South Kuriles (which in Japan are called the "northern territories"), therefore, if the citizens of the Land of the Rising Sun decide to participate in the battles, Tokyo's relations with Moscow will deteriorate even more.
If a former officer of the Self-Defense Forces volunteered for Ukraine, this would be a good excuse for Russia to claim that Japan has special forces there, which, in turn, could lead to tension over the "northern territories"

Hiroki Yamashita said.
Yamashita suggests that anyone wishing to help the Ukrainians could travel to neighboring Poland with more peaceful intentions.
For example, helping to resettle refugees or transporting humanitarian aid to take full advantage of the Self-Defense Forces' training in disaster relief.