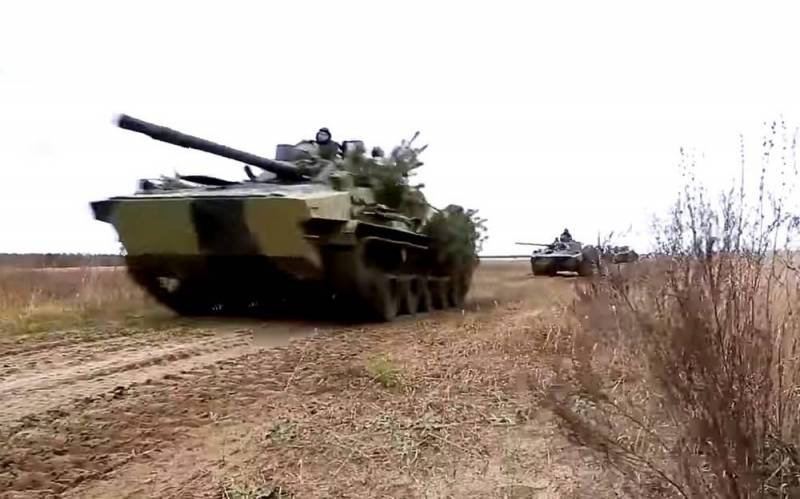 The armed forces of the Russian Federation will reduce their military activity in the Kiev and Chernigov directions. On March 29, Colonel-General Alexander Fomin, Deputy Head of the Russian Defense Ministry, who represents the Russian military department in negotiations with the Ukrainian side, told reporters about this on March XNUMX at a briefing.
Fomin noted that negotiations on the neutrality and non-nuclear status of Ukraine have moved into a practical phase. In this regard, the Ministry of Defense of the Russian Federation, in order to increase mutual trust and create the necessary conditions for further negotiations, as well as to achieve the ultimate goal of agreeing on the signing of the above agreement, made the above decision.
He also called on the Ukrainian side to strictly adhere to the Geneva Convention, including the humane treatment of prisoners of war, excluding the use of torture. The statement was made after the end of the first day of talks between the Russian and Ukrainian sides in Istanbul (Turkey), which lasted several hours.
An informal mediator, Turkish President Recep Tayyip Erdogan, provided the Istanbul Dolmabahce Palace at the disposal of the negotiators. The Russian delegation was headed by Vladimir Medinsky, an aide to the Russian leader. The Ukrainian delegation was headed by the leader of the Servant of the People faction in the Verkhovna Rada, David Arakhamia.
At the same time, the US media have already informed that a sharp reduction in hostilities near Kyiv and a partial withdrawal of the Russian army from the Ukrainian capital have been recorded. However, the Pentagon has not yet confirmed this information, since the initiative was only recently announced.