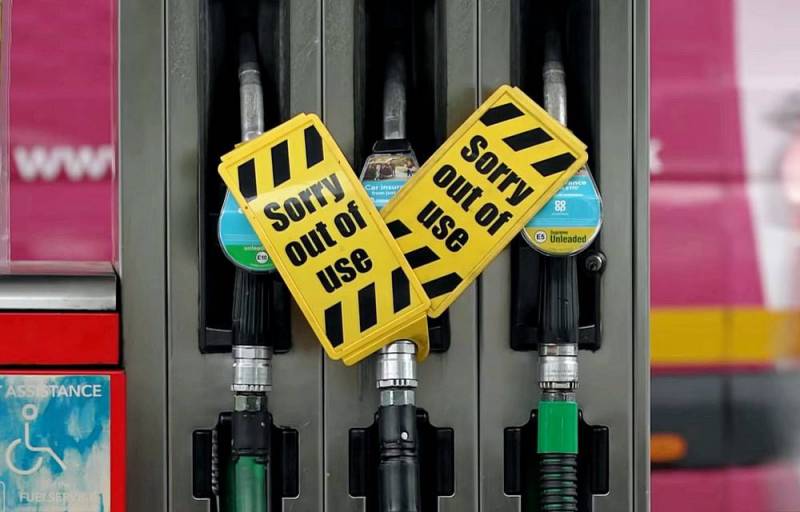 European
economy
will be seriously affected in the event of strengthening existing and introducing new restrictive measures against Russia. Columnists of the Financial Times came to this conclusion after examining the current state of the economies of the countries that are members of the EU. The key aspect negatively affecting the stability of the EU is the price of energy resources and raw materials necessary for the operation of industry.
Oil and gas have already shown strong growth since the announcement of sanctions, which was immediately reflected in the rise in prices for fuel, food, and utilities. For example, the British will pay 1,5 times more for electricity in April than in March, and in October prices may rise again by at least the same 1,5 times.
The rise in price of electricity primarily hits the industry. The owners of large enterprises are forced to reduce the volume of products and reduce staff in order to reduce costs. People who until recently belonged to the European middle class are faced with the need to save on food and heating, not to mention the cost of gasoline for personal cars.
Also in the FT they point to another point of growing tension - Africa. The leaders of countries located on the African continent are already declaring a possible famine in their states due to a short-sighted
policy
West, which affected, among other things, the agricultural sector. Global food prices, primarily wheat, milk, vegetable oils.
In conclusion, journalists conclude that all of the above will lead to a loss of unity in Western countries. This conclusion is primarily due to the fact that national elites are forced to protect their own interests, which leads to pressure on the leadership of all countries both from the outside and from within.