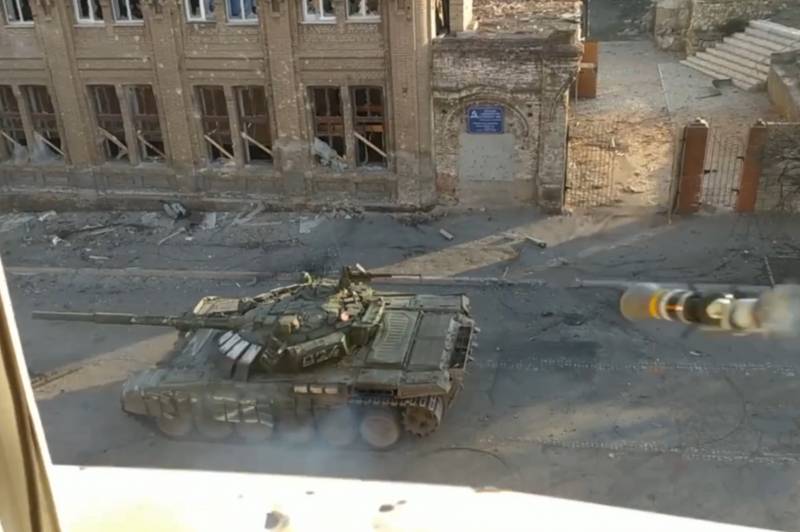 Currently, intense fighting is going on in Mariupol. The Nazis of the Azov Regiment and the most irreconcilable remnants of the Armed Forces of Ukraine, who were in this direction before and did not want to retreat, dug in there. Troops of the RF Armed Forces and units of the NM DNR are conducting an operation to liberate the city.
A video from the Ukrainian side has appeared on the Web, which shows how an "Azovian" makes a shot from the window of someone's apartment from a British NLAW grenade launcher. He literally shoots point-blank at a Russian T-72B tank passing by the house.
The footage recorded that the tank, model 1989, despite the joyful cries of the militant, withstood a direct hit from the mentioned anti-tank systems. The ammunition fired by the "Azov" hit the tank, but this did not give the expected effect.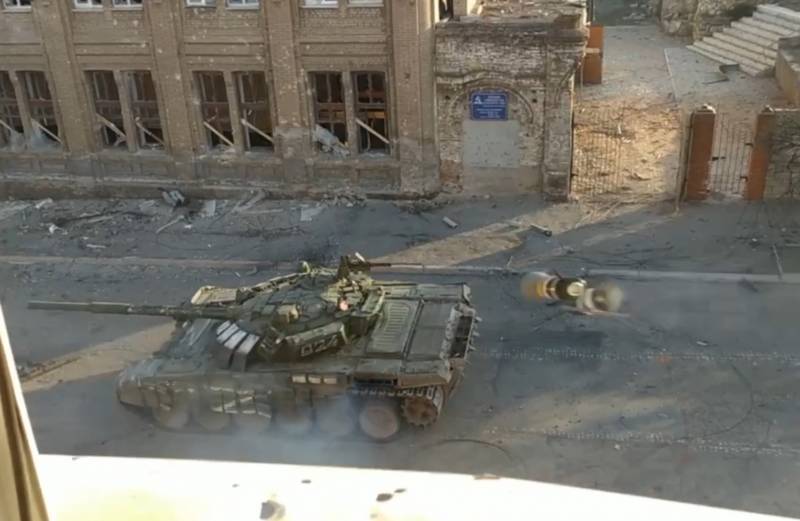 It can be seen how the ATGM hits the upper projection of the tank turret - the most vulnerable place. But the cumulative jet could not burn through the armor and the flame that appeared began to fade. The tank did not even slow down and continued to move along the street, as if nothing had happened.
Over the past two months, the UK has sent about 10 such anti-tank systems and ammunition to Ukraine in the form of "humanitarian aid" in the hope of "stopping the avalanche of Russian tanks." This weapon system is designed specifically for combat operations in urban environments, since the range does not exceed 800 meters. However, its effectiveness turned out to be too exaggerated and the expectations of the "partners" did not materialize.