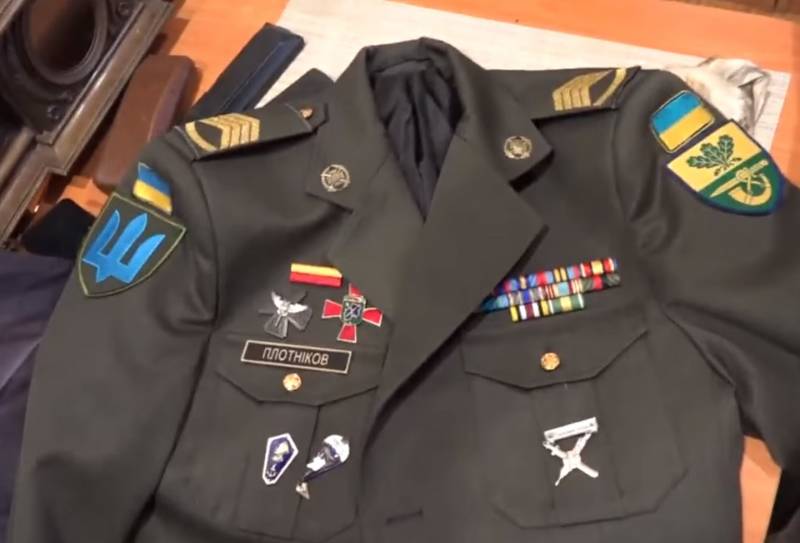 In the urban-type settlement of Primorsk near Berdyansk, Russian servicemen conducted an inspection at the place of residence of Viktor Plotnikov, a member of the Right Sector nationalist organization (banned in Russia).
Plotnikov was the leader of the local "right-wingers" who terrorized the population of the village. Law enforcement officers pointed to numerous facts of committing crimes against civilians, as well as violence.
A large amount of weapons and ammunition, award certificates for participation in punitive operations in the Donbass, as well as many photographs of the Second World War, which depict soldiers of the Wehrmacht and the UPA ("Ukrainian Insurgent Army", banned in Russia), were found in the nationalist's house. In addition, the security forces found campaign materials and extremist literature.
During the so-called ATO, Plotnikov took part in hostilities in the LDNR as part of the 24th separate assault battalion "Aidar" (banned in Russia) and in the battalion of Chechen volunteers of Sheikh Mansur, "famous" for his cruelty.
Among the photographs in Plotnikov's house, they also found a picture of the owner with the former Minister of Internal Affairs of Ukraine Arsen Avakov, who at one time formed a "private army" of nationalists that was almost parallel to state structures.