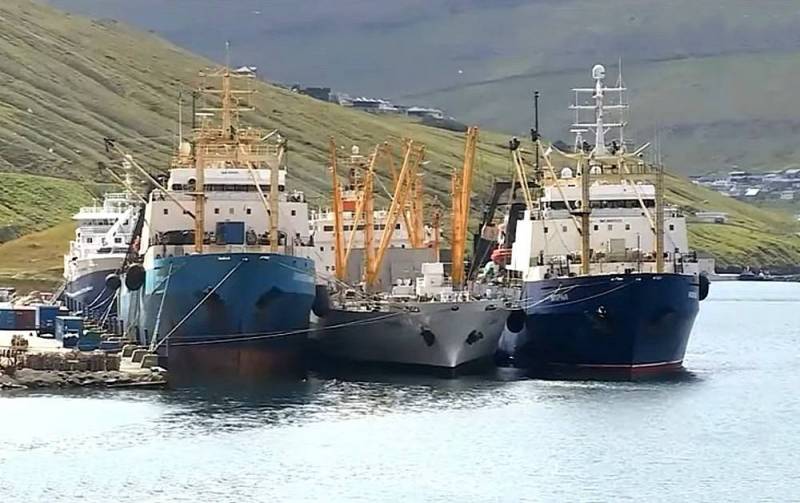 On March 23, a meeting was held, which was attended by the presidential envoy to the Far Eastern Federal District, Yuri Trutnev, the head of the Federal Agency for Fishery, Ilya Shestakov, and other officials. According to
Kommersant
, during the meeting, in particular, issues of revising quotas for fishing in the Bering Sea were discussed.
The production area in this region was divided according to a 1990 agreement signed by the then head of the Soviet Union's foreign economic department, Eduard Shevardnadze, and the United States Secretary of State, James Baker. The agreement provided for the division of the fish stocks of the Bering Sea in a ratio of 80 to 20 percent (about 1,4 million tons and about 400 thousand tons, respectively) in favor of American fishermen.
Now Moscow has decided to revise these unfair quotas. So, Ilya Shestakov suggested the idea of ​​increasing the share of the Russian catch or the complete abolition of existing quotas. Yuri Trutnev suggested changing this ratio to 50 to 50, which would allow Russian fishermen to increase the total allowable catch (TAC) up to 2-2,5 times.
Meanwhile, according to Alexei Osintsev, head of the Association of Fishing Fleet Owners, there are fewer and fewer large fish in the Bering Sea. In an interview with Kommersant, the expert noted that in such conditions it is necessary to reduce the catch rates for the American side, but at the same time not increase the TAC for the Russians.